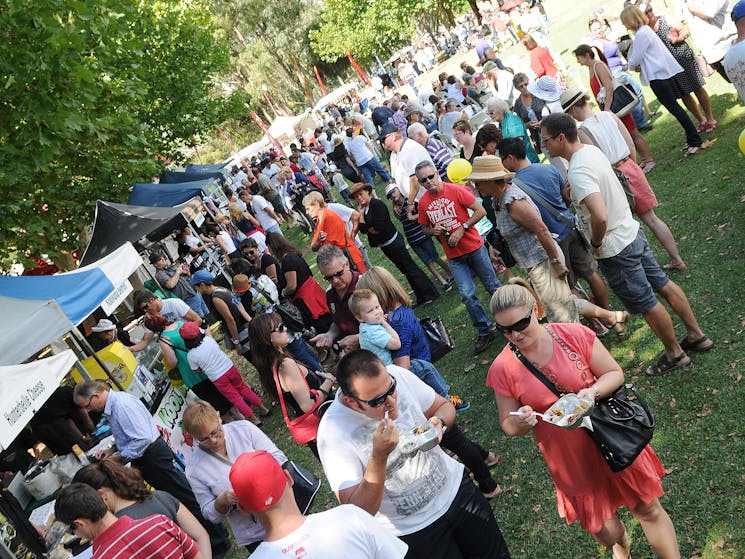 0

1
Taste in the Park
Event dates to be confirmed: April 2022
Overview
Bring your picnic rug and soak up a full day of sensational food and wine! Taste in the Park showcases the fresh produce that is quickly establishing the New England and surrounds as a must-visit…
Bring your picnic rug and soak up a full day of sensational food and wine!
Taste in the Park showcases the fresh produce that is quickly establishing the New England and surrounds as a must-visit for the culinary inspired with immaculate stalls. Sample regional food, meet the producers and relax in the garden bar under the shade of the beautiful trees in Tamworth's Bicentennial Park.
Take in the flavours while chatting, watching the passing parade and taking in live music from The Power of 2!