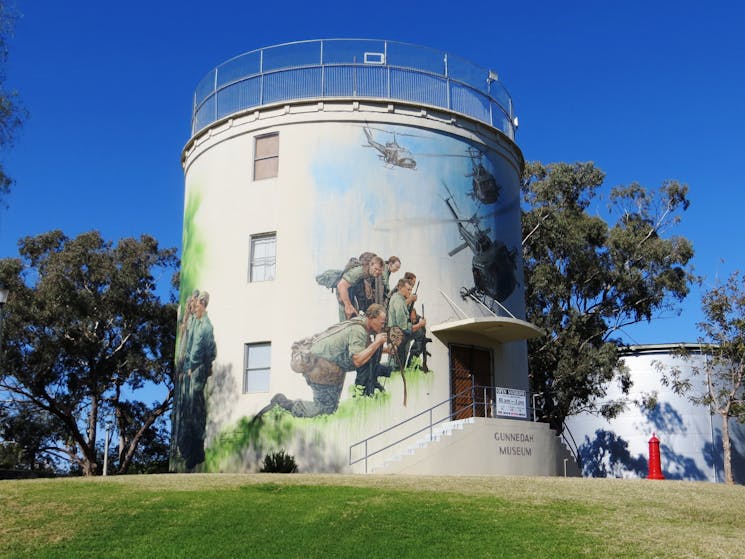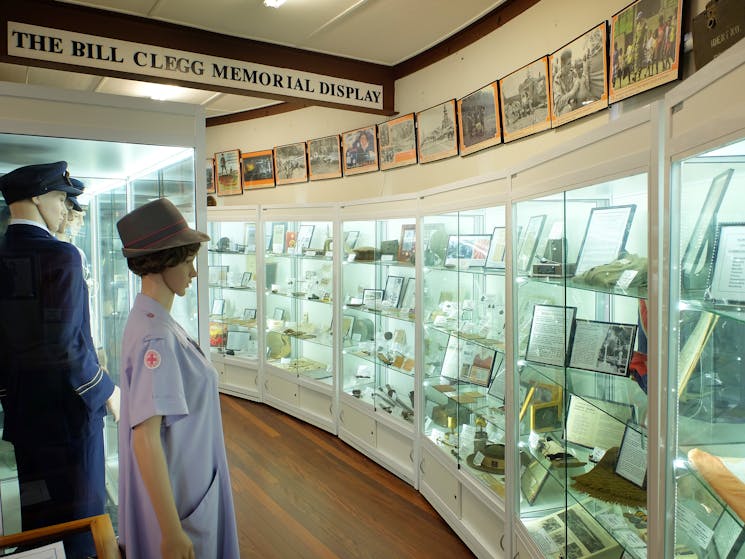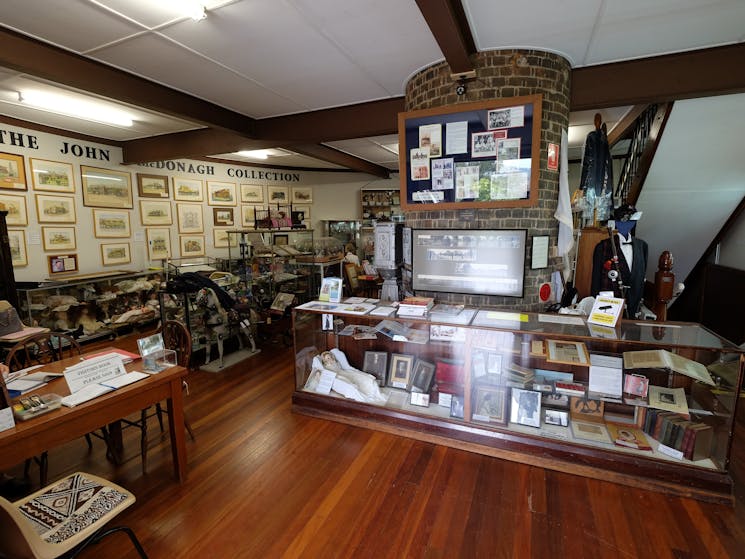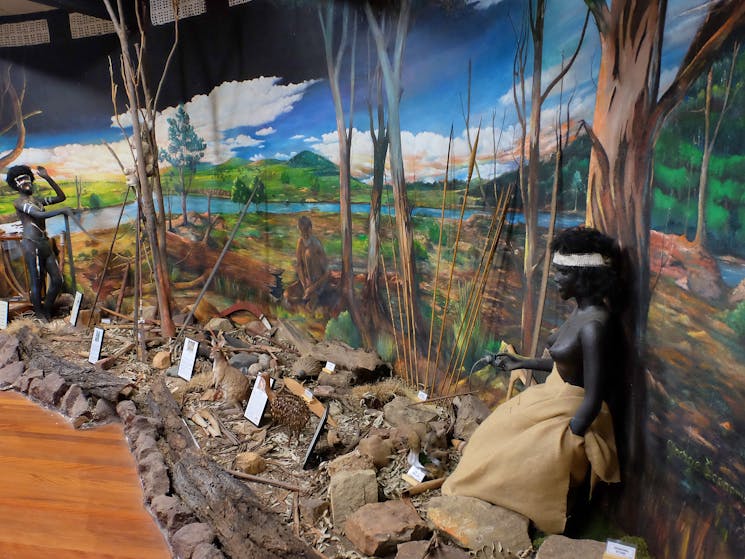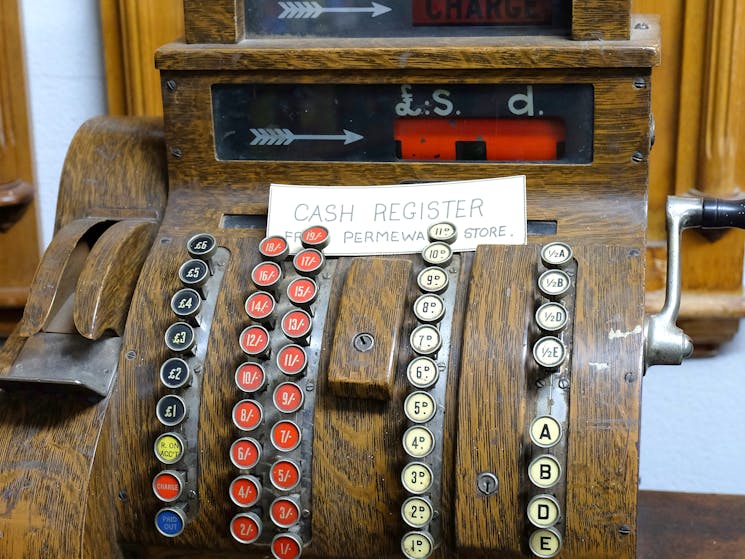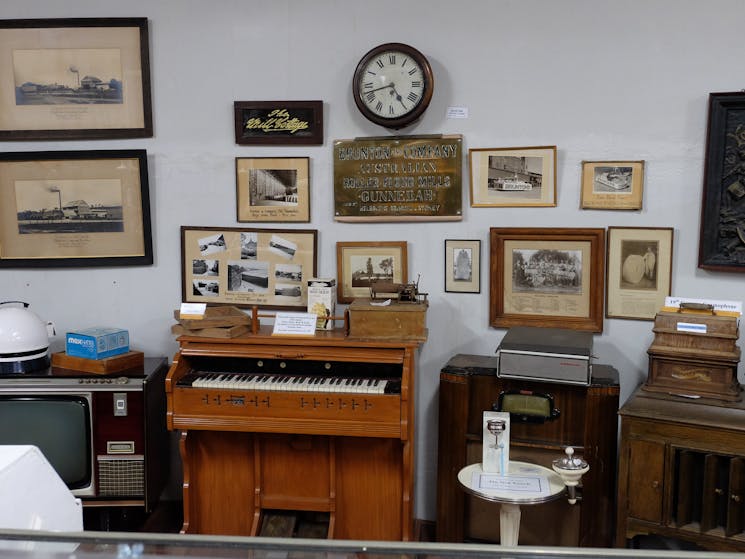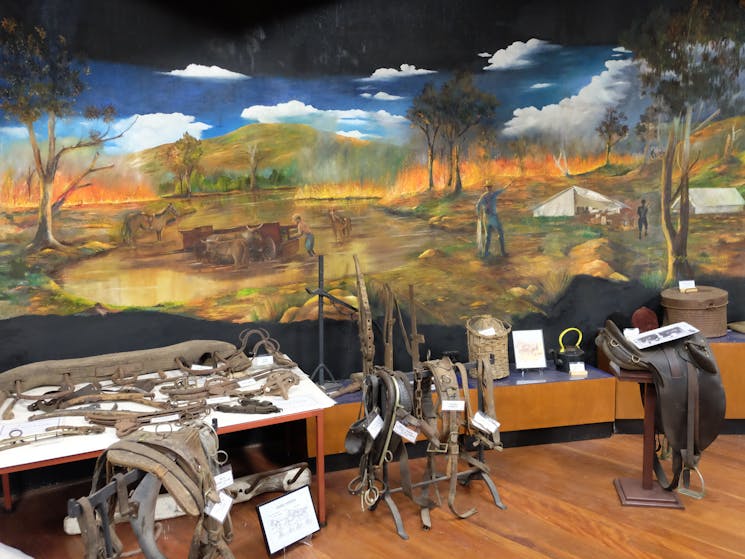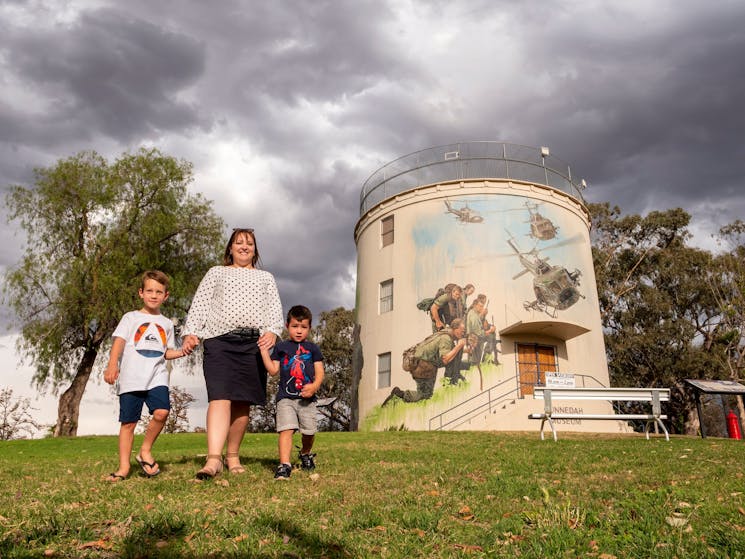 0

1

2

3

4

5

6

7
Water Tower Museum
Overview
As home to the Gunnedah and District Historical Society, the Water Tower Museum is located in Anzac Park, off South Street, adjacent to the Gunnedah Band Hall and the Mackellar Centre. The Gunnedah…
As home to the Gunnedah and District Historical Society, the Water Tower Museum is located in Anzac Park, off South Street, adjacent to the Gunnedah Band Hall and the Mackellar Centre. The Gunnedah Memorial Pool complex is opposite, across South Street. Opened in 1980, the museum is housed in what was the town's main concrete water reservoir that was built in 1908.
The building has four floors of display area and a roof-top observation deck that provides panoramic views of Gunnedah and the surrounding district.
The collection includes local history information, mural and displays of the first explorers, memorabilia from homes, major world conflicts and local school history.
Unveiled on ANZAC Day 2019, the museum features two magnificent external murals honouring Vietnam War veterans. The Water Tower Museum is registered on the Australian Silo Art Trail Facebook site.
Please note the Water Tower Museum is currently closed.