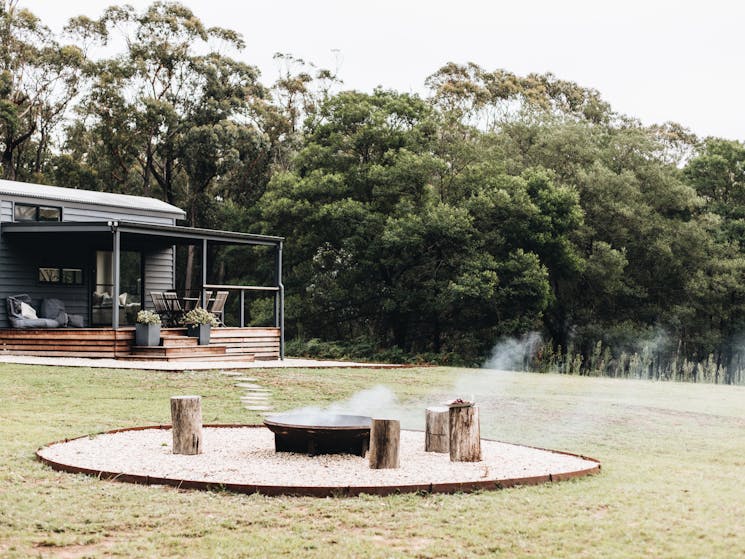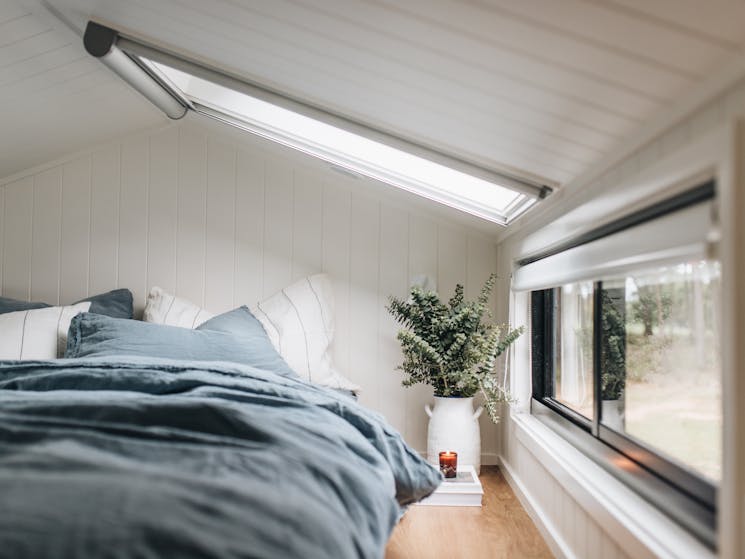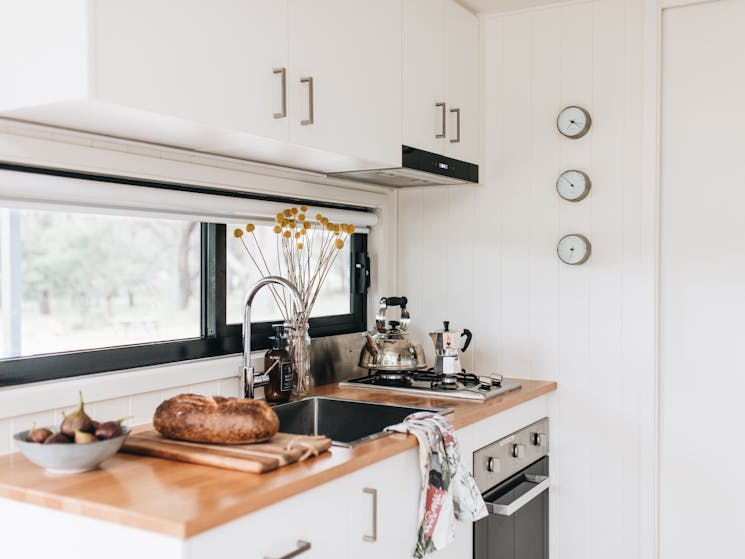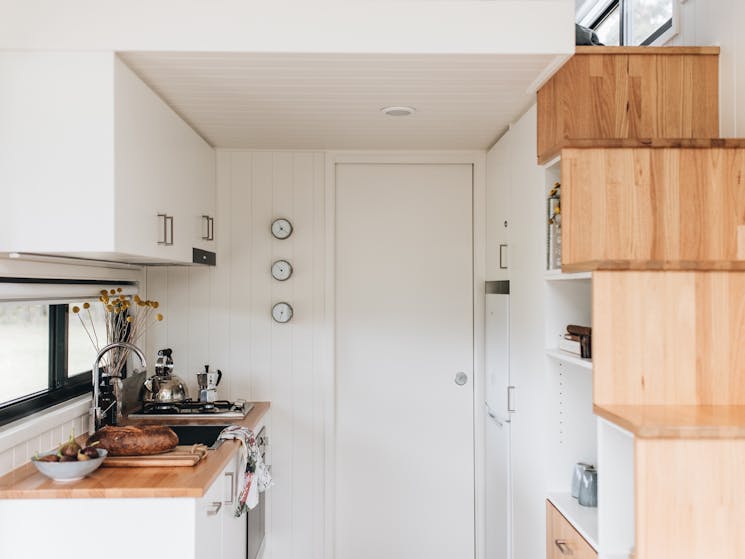 0

1

2

3

4

5
Wildernest T1 Tiny House
Overview
T1 offers a perfect sanctuary to relax and rejuvenate or a base for an outdoor adventure. Just moments walk from your tiny house, you'll find yourself in the forest surrounded by 100-year-old gums,…
T1 offers a perfect sanctuary to relax and rejuvenate or a base for an outdoor adventure. Just moments walk from your tiny house, you'll find yourself in the forest surrounded by 100-year-old gums, spotting a mob of kangaroos and following the sound of the trickling stream to a small waterfall. Or you can take off on a bushwalking, mountain biking or wildlife spotting adventure, exploring the nearby State Forests and Morton Nation Park.
Or perhaps exploring the Southern Highlands foodie hot spots, local wineries, truffle farms or food foraging workshops is more your thing?
Either way, you'll come home from your adventures to a hot shower, a cold drink and a big open deck that overlooks the rolling rural landscape. After settling in by the firepit until well into the evening, you'll eventually collapse into the luxurious french linen sheets of your super comfy bed.
T1 is an architecturally designed, sustainably built tiny house that operates completely off-grid. It's small by its very nature, but large on comfort, views, and luxurious touches to make for a perfect stay.
T1 is perfect for a couple, with room for an additional guest or an older child.