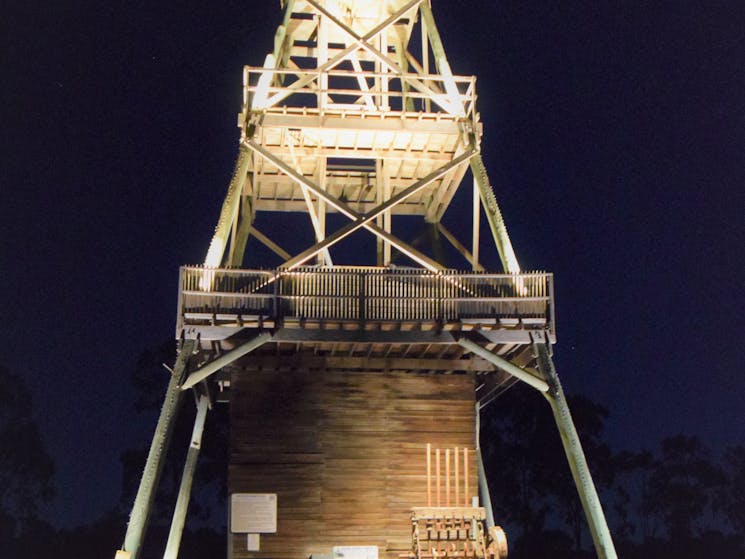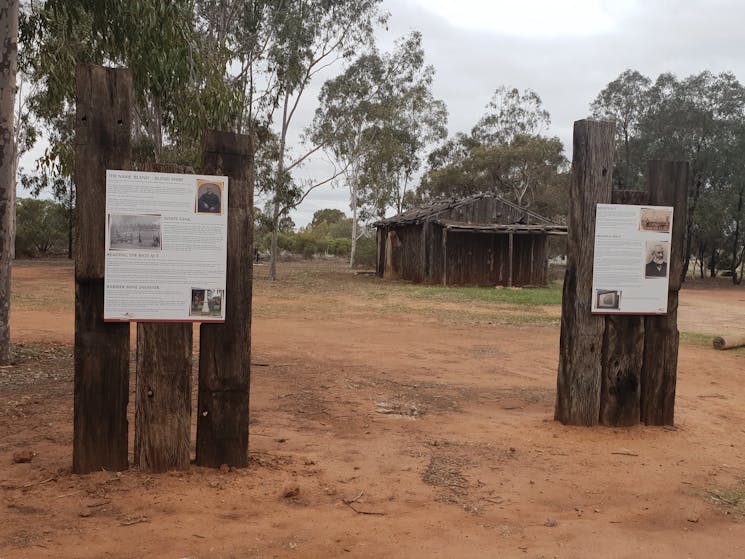 0

1
True Blue Poppet Head - Cooinda Park
Overview
The original True Blue Poppet Head was located underneath the motel of that name, True Blue Motel in Main Street, Central Wyalong. The mine was operational from January 1894, ceasing production in…
The original True Blue Poppet Head was located underneath the motel of that name, True Blue Motel in Main Street, Central Wyalong. The mine was operational from January 1894, ceasing production in 1920. The mine shaft head was recreated in Cooinda Bushland Reserve on the town's centenary together with a replica of a miner's hut.
The first bark hut was erected in Wyalong in 1893 in the middle of what is now Neeld Street. After selecting 2,500 acres of land in the district, the hut was built by George Neeld who was soon joined by his brothers Joseph, Ernest and Harry and his father Fred Neeld – one of the early colonists who later became a pioneer of the Wyalong goldfields.
In recognition of its significance to the history of the district, a replica of 'Neeld's Hut' was reconstructed as part of the Wyalong Centenary celebrations in 1994.