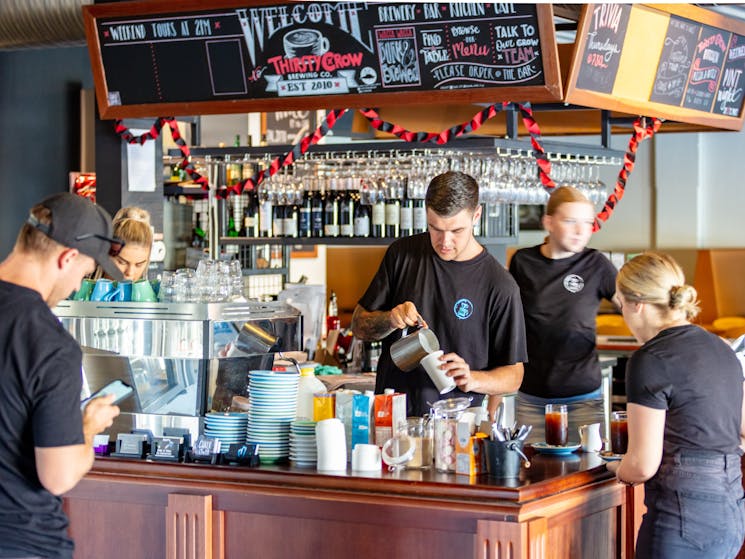 0

1

2
Barista Damon: Pop-Up Espresso Bar
Thursday 23 September 2021 to Friday 31 December 2021 (WEEKLY event)
Overview
Every Wednesday to Saturday at 7 am experience the Riverina's best barista. Damon uses locally sourced coffee beans and showcases some of the most sort after coffee roasts in Australia. Find him in…
Every Wednesday to Saturday at 7 am experience the Riverina's best barista. Damon uses locally sourced coffee beans and showcases some of the most sort after coffee roasts in Australia.
Find him in at our coffee machine in the Brewpub. Bring your dog and sit in the Beer Garden!
Coffee brews in the morning... Beer brews in the evening... They can't think of a perfect duo...