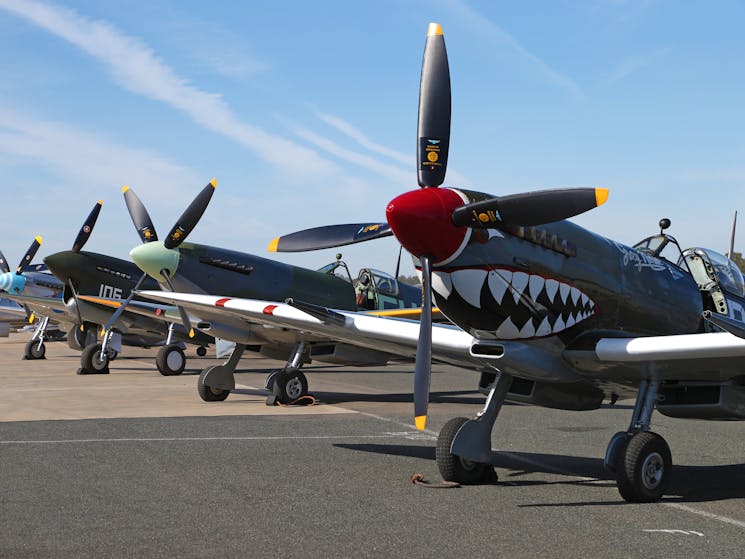 Temora Air Force Centenary Showcase
Saturday 06 March 2021 to Sunday 07 March 2021
Overview
The Temora Air Force Centenary Showcase will include displays from more than 50 aircraft, including the RAAF Historic Collection at Temora, visiting private Warbird aircraft and current serving RAAF…
The Temora Air Force Centenary Showcase will include displays from more than 50 aircraft, including the RAAF Historic Collection at Temora, visiting private Warbird aircraft and current serving RAAF assets.
2021 is a significant year, marking the centenary of RAAF, as well as the 20th anniversary of the Temora Aviation Museum, and this air show will be a celebration of both!
Due to COVID restrictions, tickets are currently limited to 3,000, with a mix of General Admission and Premium Tickets. All tickets must be pre-purchased.
Parking is included
A maximum of 10 tickets is permitted to be purchased in one transaction.
For group bookings of 11 or more, please contact Ticketmaster.
Temora Aviation Museum annual passes and memberships can not be used for this event.
You can purchase camping tickets in the same transaction as your event tickets.
All campers MUST hold a two-day event pass.
Camping will be available for Friday 5th and Saturday 6th March 2021, with two options available.