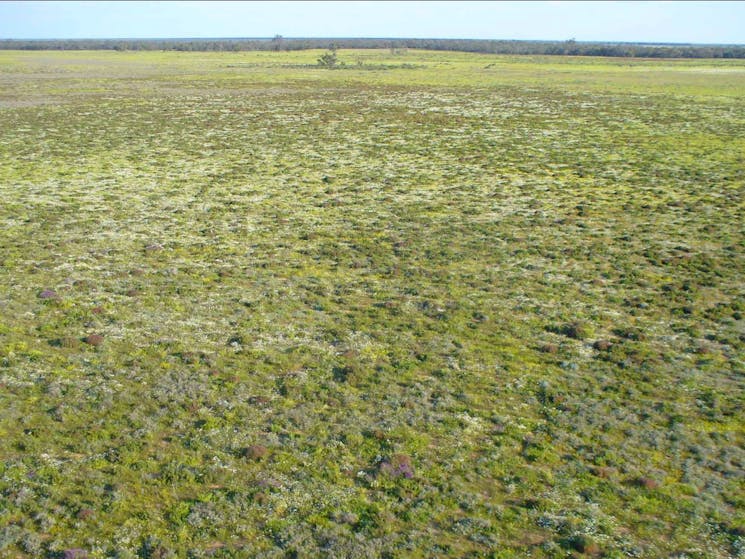 Nilla Yannagalang Billana
Overview
In Wiradjuri, Nilla Yannagalang Billana means "walking along together". The track follows the course of the Willandra Creek and can be accessed from the homestead precinct or, if you're camping, the…
In Wiradjuri, Nilla Yannagalang Billana means "walking along together". The track follows the course of the Willandra Creek and can be accessed from the homestead precinct or, if you're camping, the Willandra Billabong weir.
It's an easy walk through black box woodland interspersed with openings of black bluebush shrubland. Keep your eyes peeled for woodland wildlife. If there's water in the creek, expect to see waterbirds such as egrets, herons, spoonbills, cormorants and ducks.
The track takes you past historic pastoral infrastructure once relied upon by the homestead, such as the weir and Buttabong Bridge. This bridge was the creek crossing to the railway siding at Wee Elwah from where people travelled on to Sydney. At the old tip site are the rusting remains of a steam-powered engine.
Read more
Read less
Does not cater for people with access needs.