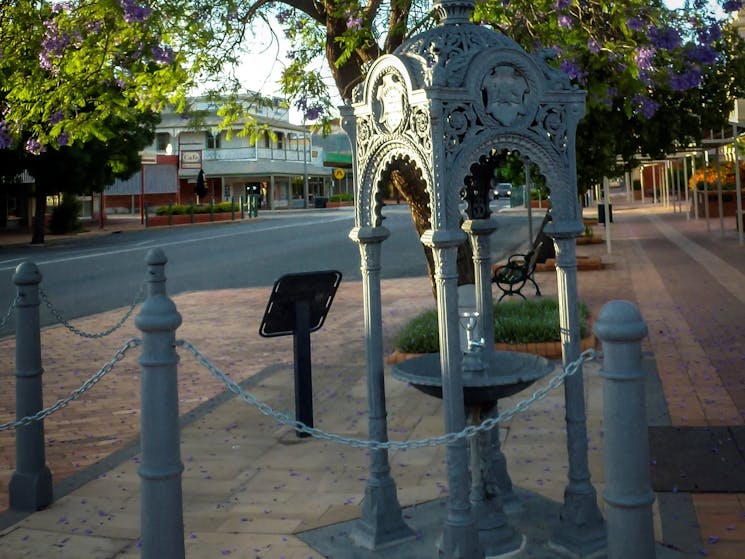 Witcombe Fountain
Overview
The Witcombe Fountain was a gift to the people of Hay from Mayor John Witcombe in 1883. Mayor Witcombe served five terms in office and was a member of the family responsible for building many of Hay…
The Witcombe Fountain was a gift to the people of Hay from Mayor John Witcombe in 1883. Mayor Witcombe served five terms in office and was a member of the family responsible for building many of Hay's older buildings.
The cast iron fountain was made in Glasgow; four pewter mugs originally hung on chains around the fountain and were filled by water from the tap before drinking bubblers were installed.
The once white lace-worked fountain stands proudly in the main street of Hay, a reminder of days gone by. The fountain has been restored to its original darker colour and other minor restoration work has been completed.