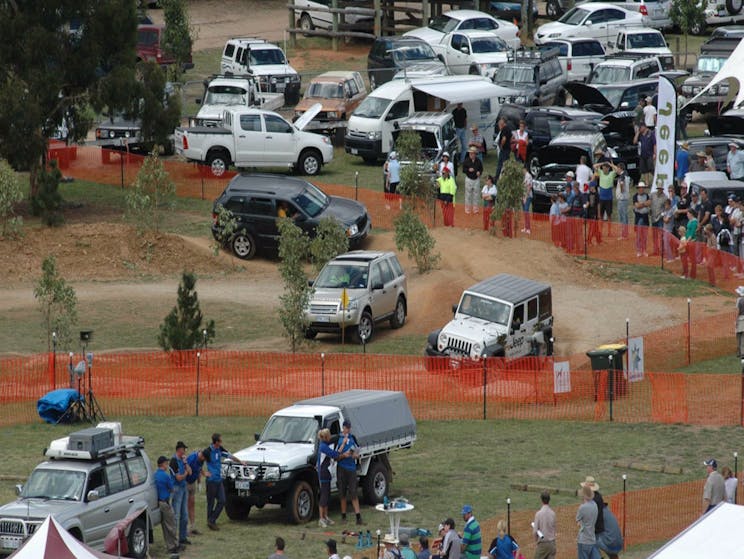 Four Wheel Drive Spectacular
Event dates to be confirmed: Saturday 06 to 07 February 2021 (BIENNIAL event)
Overview
The Four Wheel Drive Spectacular is held biennially in Queanbeyan to encourage responsible and recreational use of 4WD vehicles in the Australian environment. The event provides four wheel drivers or…
The Four Wheel Drive Spectacular is held biennially in Queanbeyan to encourage responsible and recreational use of 4WD vehicles in the Australian environment. The event provides four wheel drivers or potential drivers with access to information and products that will encourage responsible outdoor activities.
Features include: over one hundred 4WD vehicle and accessory exhibitions, the latest 4WD vehicles, tents and camping equipment, ACT and Regional 4WD Club displays, food stalls and coffee tents and activities for kids.
The event schedule will provide many static and action displays of 4WD activities.
Caters for people who use a wheelchair.