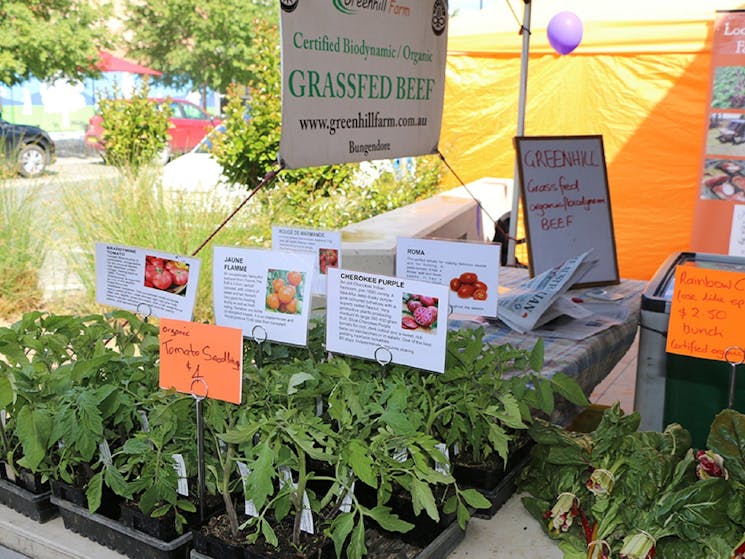 Bungendore Southern Harvest Markets
Overview
Bungendore is at the centre of the Southern Harvest Region, a region rich in diversified farming, gourmet foods, cold climate wines, bespoke brewing and distilling, and high quality fibre production…
Bungendore is at the centre of the Southern Harvest Region, a region rich in diversified farming, gourmet foods, cold climate wines, bespoke brewing and distilling, and high quality fibre production.
Join them for an hour, a day, or for the whole weekend to celebrate, explore and promote the integrity and freshness of the growing and production of the region.
Fruit, vegetables, herbs, spices, meat and poultry, fresh seafood from the coast, local preserves and jams, cheese, eggs, garlic, honey, wine, oil there is a huge diversity of products at the market.