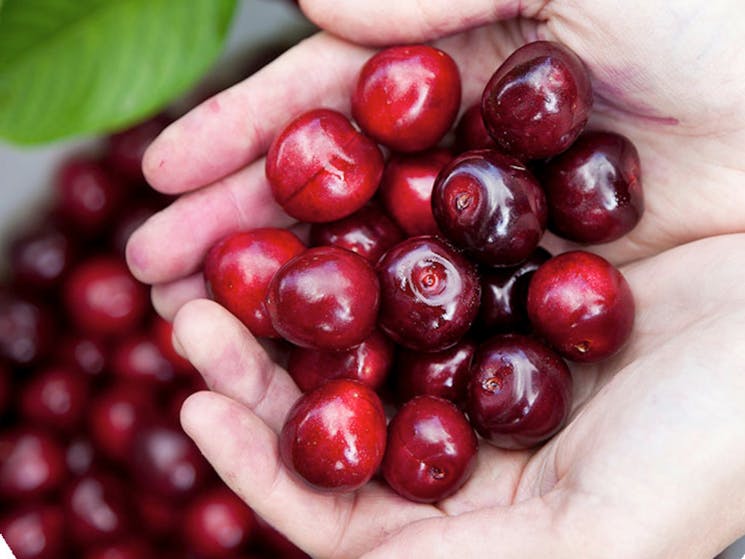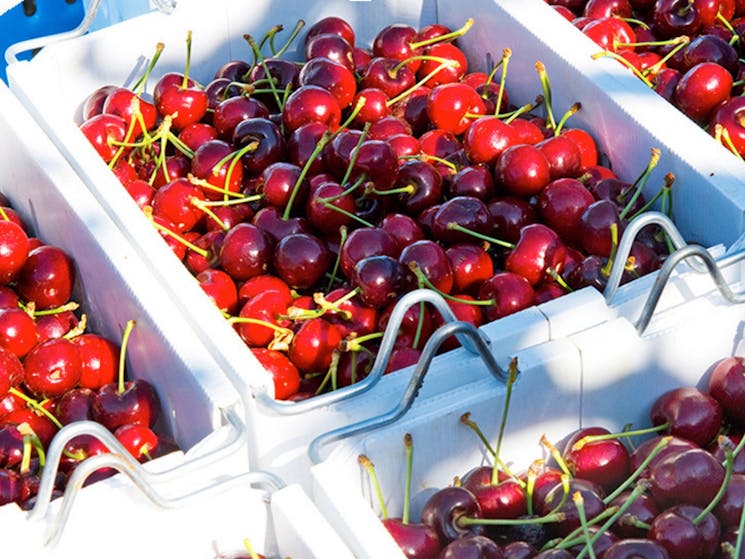 0

1

2
Pick Your Own Cherries at 10s Estate
Sunday 06 December 2020 to Sunday 13 December 2020 (WEEKLY event)
Overview
Spend a day in the orchard picking up farm fresh cherries straight from the tree! Cherry picking is season dependent and is available for a limited time only. First come first served! Bookings are…
Spend a day in the orchard picking up farm fresh cherries straight from the tree!
Cherry picking is season dependent and is available for a limited time only. First come first served! Bookings are essential.
Why not spend a weekend at the 10s Estate orchard for a unique and memorable experience, enjoying the sunshine + fresh air whilst having fun picking delicious cherries.
Located four minutes from the town centre in Mudgee, 10's Estate is an orchard and vineyard that practices organic farming. Open from Thursday to Sunday from 8 am - 5 pm. Guests are advised to visit early to beat the afternoon sun.
The friendly team will demonstrate to you where and how to pick the ripest cherries and ensure you have fun and learn along the way! Take some home to enjoy for a small fee.
When you have finished picking, relax and enjoy delicious cherry produce made from the orchard fruit.
Please note: When booking tickets, session times refer to your entry time. You can enter at any point during this session and then stay as long as you like in the orchard until closure at 5 pm. Guests are limited to 100 per day, and bookings are essential to ensure availability.
Special rates apply for groups of 10 or more - so why not bring your whole crew!
Happy picking!