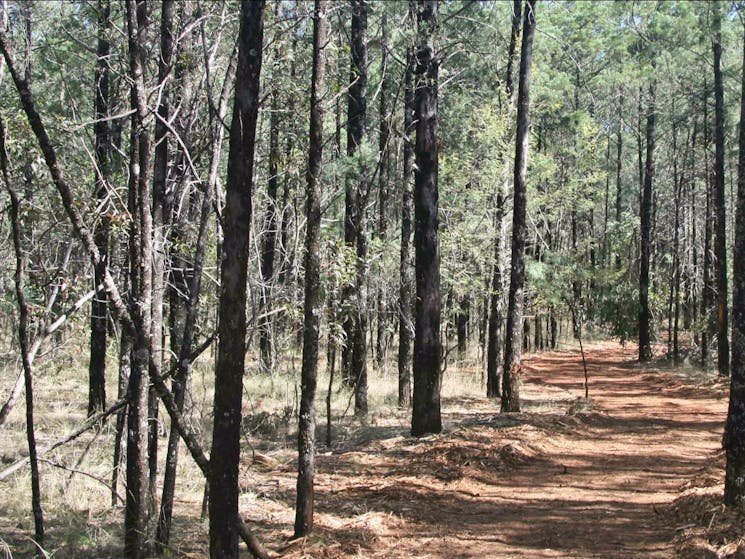 Yana-y Warruwi Walking Track
Overview
Beginning at Terry Hie Hie picnic area, Yana-y Warruwi walking track offers a scenic stroll through the beautiful vegetation surrounding the township. The traditional Kamilaroi Aboriginal People once…
Beginning at Terry Hie Hie picnic area, Yana-y Warruwi walking track offers a scenic stroll through the beautiful vegetation surrounding the township. The traditional Kamilaroi Aboriginal People once used this area for important ceremonial gatherings, and evidence of this usage still remains in the form of axe-grinding grooves on rocks.
Starting with cypress pine and silver leaf ironbark woodland, the track then weaves through open grassland and smooth bark apple woodland. In spring, wildflowers bloom abundantly, spreading colours across the landscape.
Numerous birds occupy the area, so don't forget to bring a pair of binoculars for birdwatching. Though there are places to rest as you walk, consider packing a picnic lunch and taking advantage of the facilities back at the picnic area.
**To keep visitors safe ALL camping in NSW national parks now requires a booking. For day visitors, please plan ahead and visit outside of peak periods (11am and 2pm). Check park alerts and visit COVID-19 updates for more information before visiting any park – www.nationalparks.nsw.gov.au **