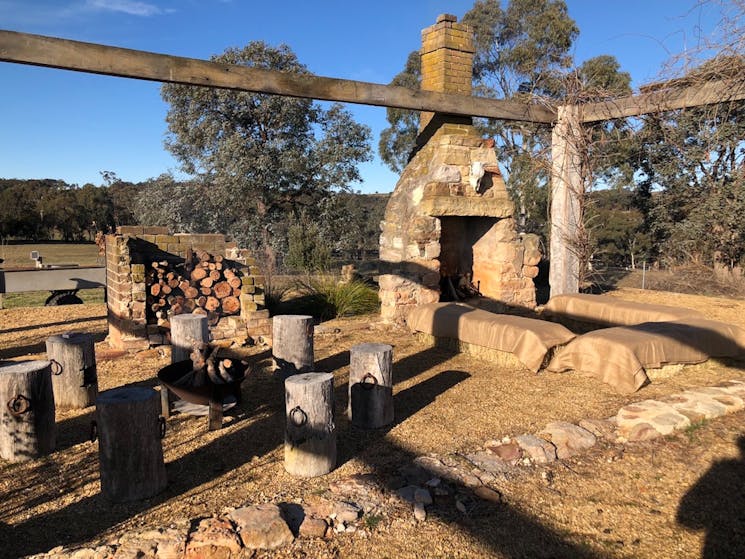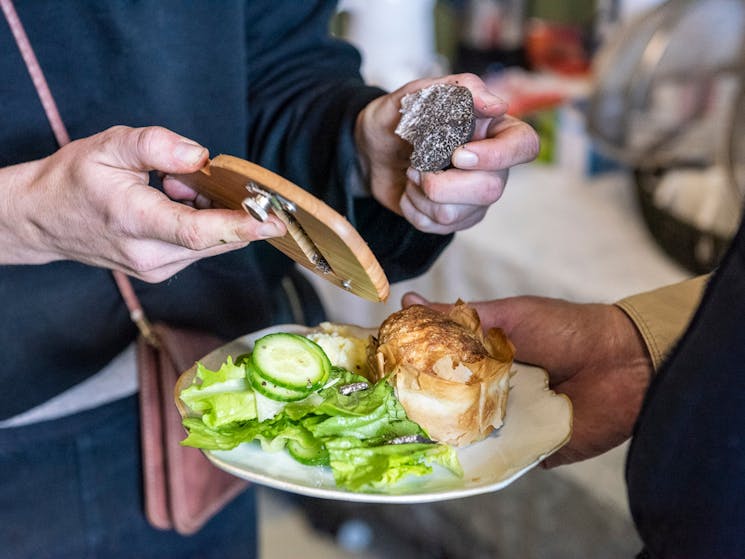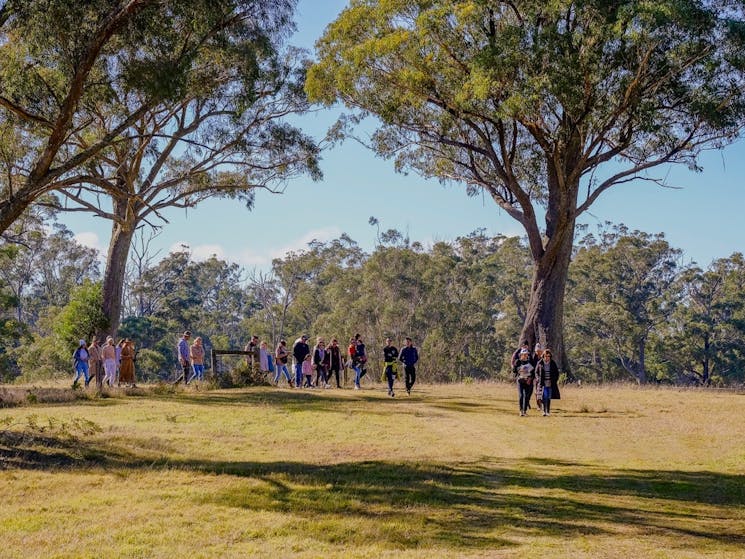 0

1

2

3

4

5

6

7
Truffle Hunt with Lunch
Sunday 26 June 2022 to Saturday 06 August 2022
Overview
As winter descends upon the Southern Highlands so does the opportunity to enjoy fresh truffles. Experience Nature has created what they believe mixes the best on offer in the area for hunts with a…
As winter descends upon the Southern Highlands so does the opportunity to enjoy fresh truffles. Experience Nature has created what they believe mixes the best on offer in the area for hunts with a delicious menu and wine tasting from a premium local producer. Now that is a great way to spend a chilly day in the Highlands.
This self-drive experience includes a truffle hunt, paired with a delicious truffle inspired lunch and wine tasting.
Upon arrival, guests head into the Iles and Robur Oak trees to watch the truffle dog follow the mystical aroma of these tubular delights and unearth them from the tree roots. Then enjoy a country lunch at the ruins featuring fresh Truffle with a matched wine-tasting from a local award-winning cool climate winemaker.
This intimate, yet exciting experience (in groups of up to 20) will provide an insight into farm life and a chance to meet the producers, and even buy some truffles.