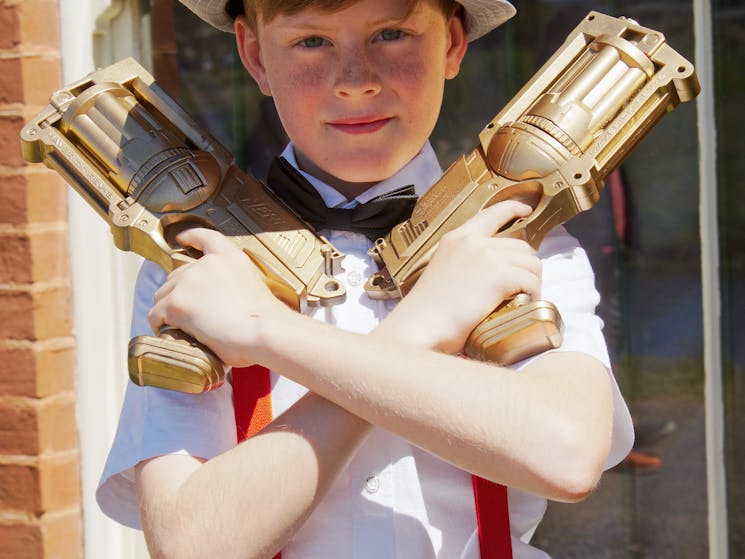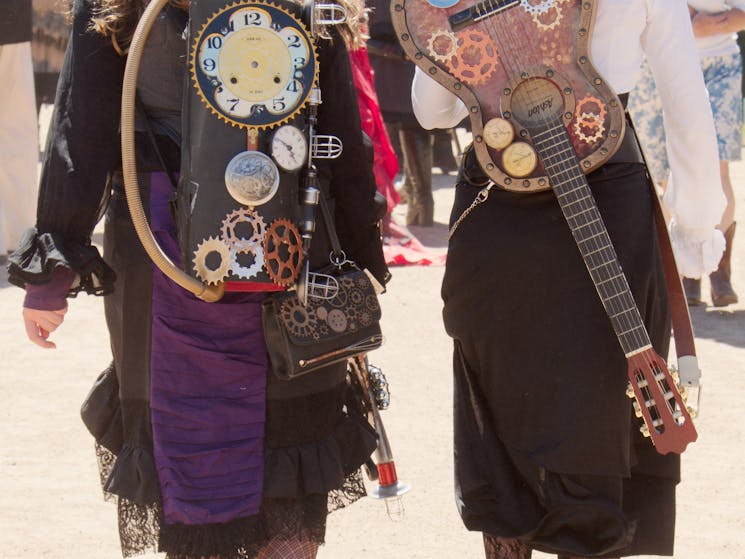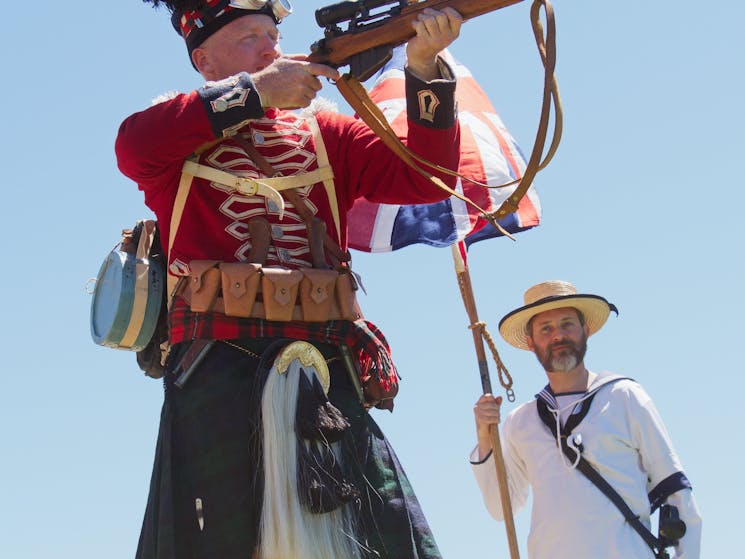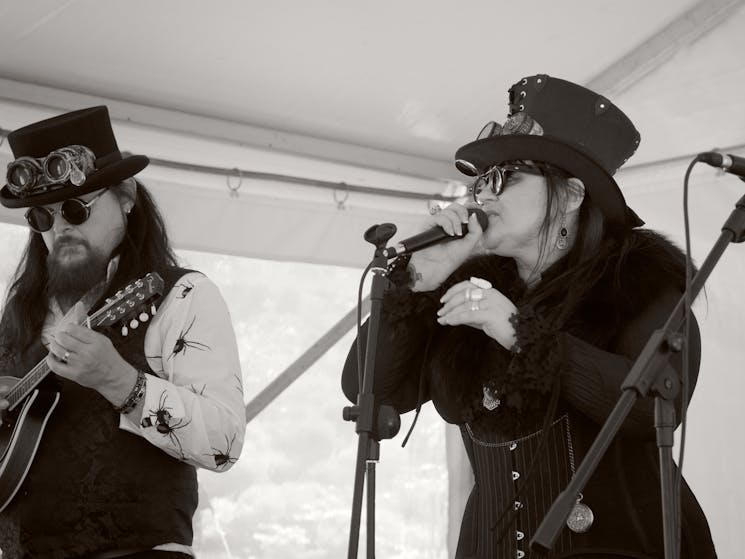 0

1

2

3
Steampunk Victoriana Fair
Friday 11 March 2022 to Sunday 13 March 2022
Overview
The Steampunk Victoriana Fair is a chance to travel through time, as it never was. The retro-futuristic fair has clothing, art and music on offer with a chance to dress up in the genre that melds the…
The Steampunk Victoriana Fair is a chance to travel through time, as it never was. The retro-futuristic fair has clothing, art and music on offer with a chance to dress up in the genre that melds the classical Victorian era with industrial progress (and all things powered by steam).
The Goulburn Historic Waterworks, situated on the beautiful Wollondilly River, hosts the annual Steampunk Victoriana Fair seeing an influx of characters wandering the grounds, complementing the Goulburn Historic Waterworks architecture and aesthetic. Tours of the building and steam engines are available, where you will witness the spectacle of the magnificent pieces of steaming machinery in full operation across the weekend.
Steampunk mixes the industrial age with futuristic imaginations of how the future might have been imagined. So, come along to revel in the unique facility, its history and envisage the old-world technology put to use in the future at the Steampunk Victoriana Fair.
Event Includes:
- Live music & dance
- Horse & carriage rides
- Little trackless train rides
- Penny Farthings
- Costume parade
- Military re-enactment
- Kids' activities
- Workshops
- Traditional Victorian Games
- Tea & parasol duels
- Grand Teapot Racing
- Inventions Competition
- Pet Parade
- Roving entertainment
- Food and market stalls
- Lieder Theatre Fire Show Friday night
- Dinner Saturday night