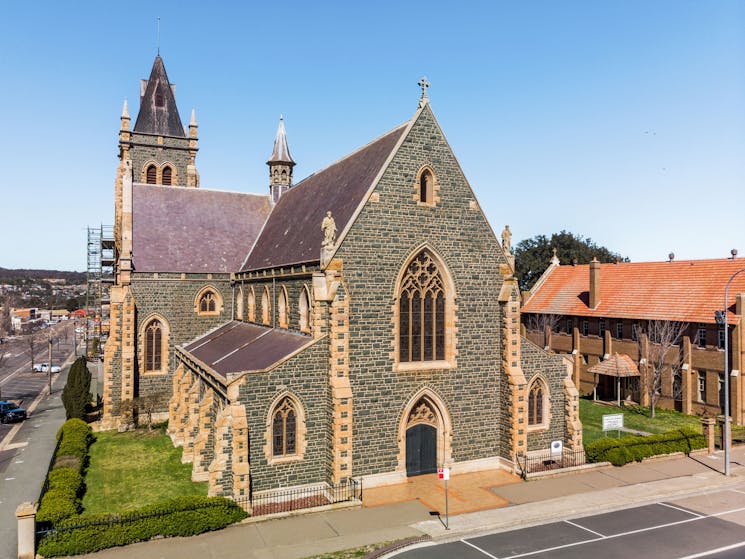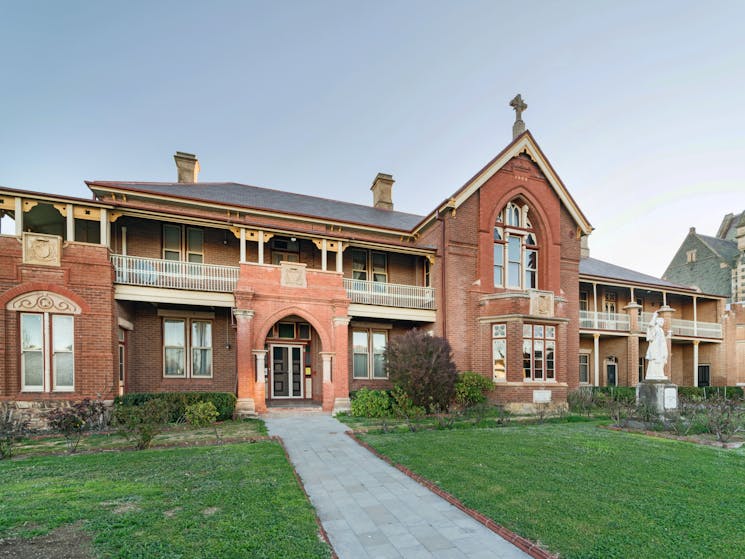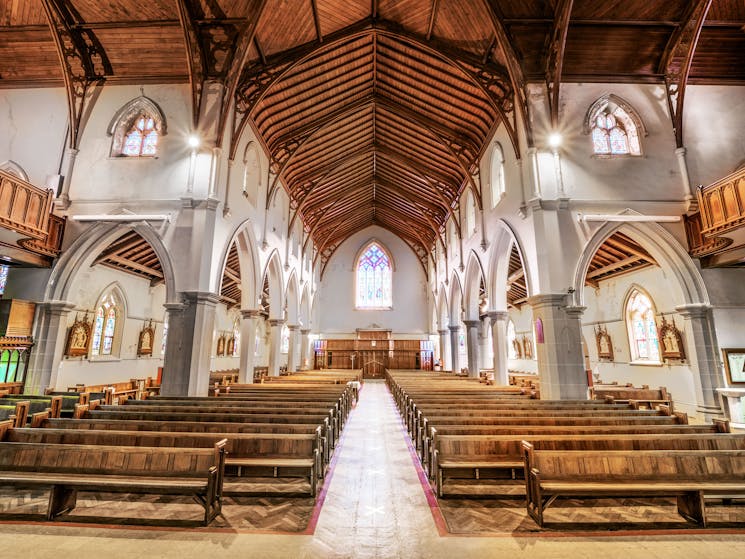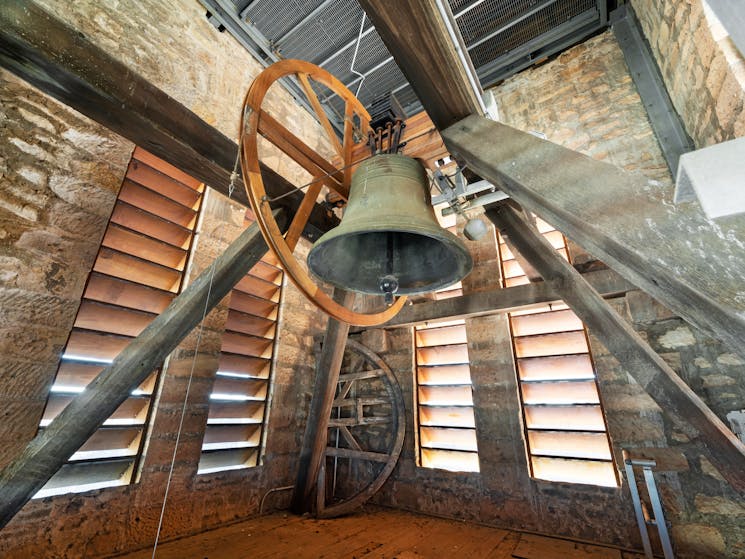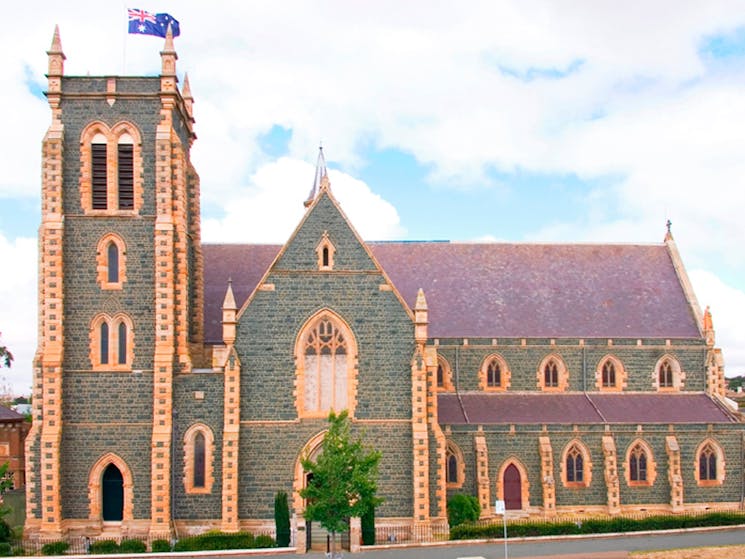 0

1

2

3

4

5
Saints Peter and Paul's Old Cathedral
Overview
The original Cathedral for the Archdiocese of Canberra Goulburn is now referred to as Saints Peter and Paul's Old Cathedral. Recognised by the National Trust of Australia the former Cathedral and…
The original Cathedral for the Archdiocese of Canberra Goulburn is now referred to as Saints Peter and Paul's Old Cathedral. Recognised by the National Trust of Australia the former Cathedral and Bishop's House are significant items of the city's cultural and architectural heritage.
Several types of stone were used in the Cathedral's construction. The most significant of these was diorite porphyrite, a very hard green stone from a quarry on the Bungonia Road. The use of the green porphyry stone makes this the only Greenstone Cathedral in the world.
This traditional Gothic Cathedral displays many fine stained glass windows and the interior building contains a Pugin lectern, Baptismal font, brass candlesticks, vases, Tabernacle doors and statues. A feature of the Cathedral is the W. Hill organ, recognised as one of the finest in Australia.