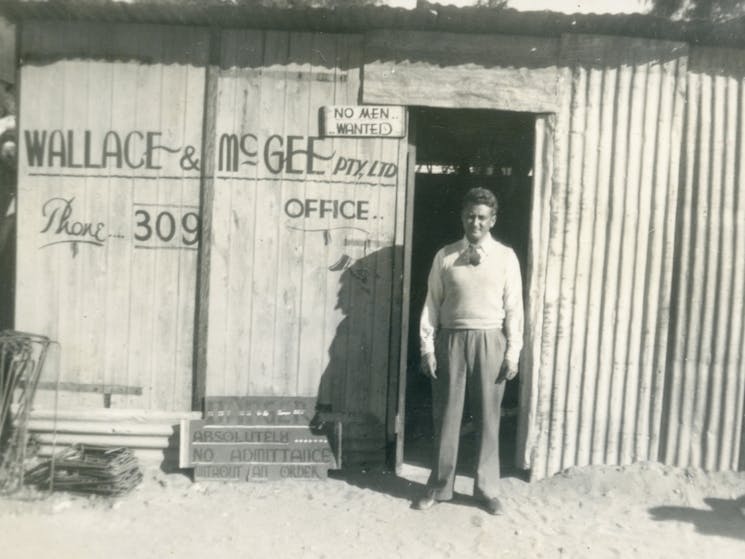 Exhibition: Building Community: Wallace & McGee, Walmac and the Construction of the West
Saturday 25 September 2021 to Sunday 07 November 2021
Overview
What do the RAAF Base, St Raphael's Church in Cowra, St Mary's School, Wellington, the Nyngan RSL Club, the Forbes Olympic Pool and the Amaroo Hotel have in common? A Dubbo-based company built them…
What do the RAAF Base, St Raphael's Church in Cowra, St Mary's School, Wellington, the Nyngan RSL Club, the Forbes Olympic Pool and the Amaroo Hotel have in common? A Dubbo-based company built them all.
When Robert 'Bob' Wallace and Phillip 'Phil' McGee joined forces as builders and contractors in Dubbo in 1922, little did they know that their company would play such a huge role in the development of the cities and towns in western NSW. Wallace and McGee was a family business that grew to become a major construction firm under the subsidiary Walmac, while the Wallace and McGee hardware store, 'where quality and value are the twin pillars of business', served the Dubbo community for many years.
This exhibition will explore the history of the company as well as its impact on the establishment and consolidation of communities across the western region.