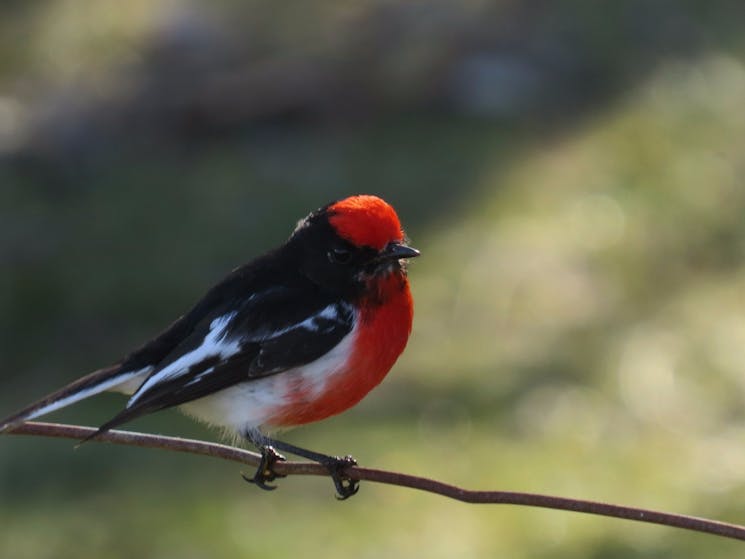 Weddin Bird Trails
Overview
Grenfell in the Weddin Shire, is unique for bird life in that a considerable proportion of the district is timbered, forest-woodland. The 12 signposted locations are ideal for bird watching in their…
Grenfell in the Weddin Shire, is unique for bird life in that a considerable proportion of the district is timbered, forest-woodland. The 12 signposted locations are ideal for bird watching in their natural habitat.
Some bird trails are within minutes from the town of Grenfell. The trails take in a variety of habitat include wetlands, National Park and open farmland. Birds frequently observed in the area include Superb Parrot, Diamond Firetail and the Superb Fairy-wren.
For a copy of the self-guided map please go to the Grenfell website or drop into the Grenfell Visitor Centre in Main Street.