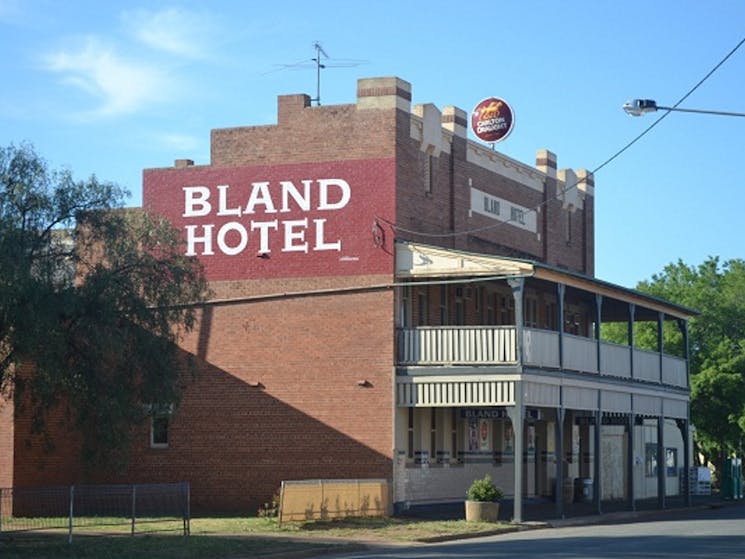 Bland Hotel
Overview
The Bland Hotel at Quandialla is a 30 minute drive south west of Grenfell in the heart of farming country. Quandialla is close to Weddin Mountains National Park. The Bland Hotel is well renowned for…
The Bland Hotel at Quandialla is a 30 minute drive south west of Grenfell in the heart of farming country.
Quandialla is close to Weddin Mountains National Park. The Bland Hotel is well renowned for its friendly country hospitality and fabulous and extensive menu.
The front bar is a great place to swap a yarn with a friendly local.