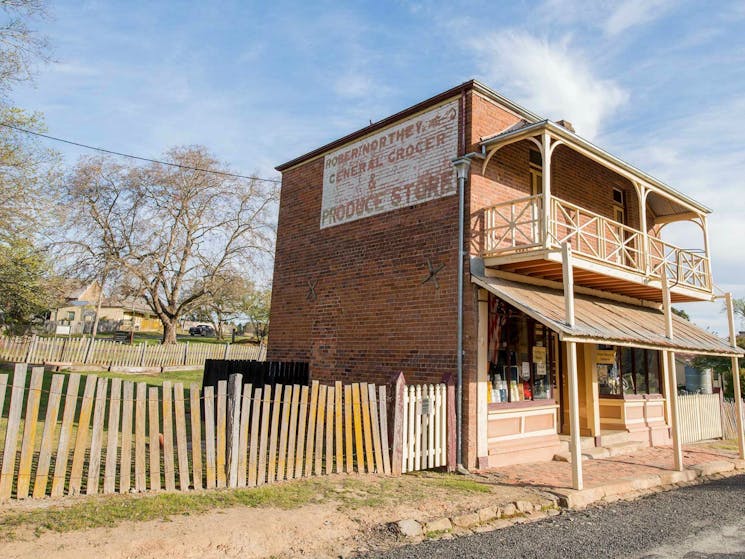 Northeys Store
Overview
Northeys Store offers a historic insight into the Hill End township. It's great for camping supplies, fishing licences and booking a Bald Hill Mine tour. Step inside Northeys Store and you'll get a…
Northeys Store offers a historic insight into the Hill End township. It's great for camping supplies, fishing licences and booking a Bald Hill Mine tour.
Step inside Northeys Store and you'll get a glimpse into the past. Just like it was during the gold rush, it's a busy retail outlet providing supplies to adventurers and visitors to the area. It's great for last-minute camping supplies, and if you're planning on fishing in the nearby creek, you can also get your fishing licence here too.
This two-storey brick building, with its corrugated roof and verandah, is just one of the many historic sites you can visit as you wander around Hill End along Village walking track. It offers an insight into the daily life of this once-bustling town and a reminder of the wealth generated during the gold rush.
**To keep visitors safe ALL camping in NSW national parks now requires a booking. For day visitors, please plan ahead and visit outside of peak periods (11am and 2pm). Check park alerts and visit COVID-19 updates for more information before visiting any park – www.nationalparks.nsw.gov.au **