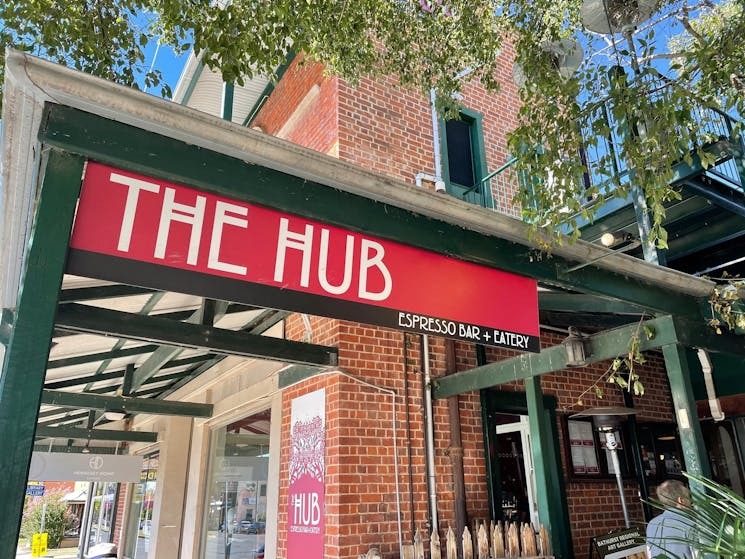 0

1

2
The Hub Espresso Bar & Eatery
Overview
The Hub Espresso Bar and Eatery is a vibrant and welcoming cafe located in the popular Keppel Street precinct of Bathurst. A great place to catch up with friends and family all year round - in…
The Hub Espresso Bar and Eatery is a vibrant and welcoming cafe located in the popular Keppel Street precinct of Bathurst.
A great place to catch up with friends and family all year round - in their leafy courtyard under our stunning red umbrellas or inside next to the fireplace in winter.
With a generous menu, full of fabulous dishes for breakfast and lunch, and everything in between, you are spoilt for choice, and we source high quality, fresh produce – locally, wherever possible.
Their Hub Blend coffee is renowned, roasted locally by Fish River Roasters and we're also licensed, offering a range of local and organic wines and craft beers.
The Hub Espresso Bar and Eatery team is friendly, talented and experienced – they'll go above and beyond to make your dining experience special.