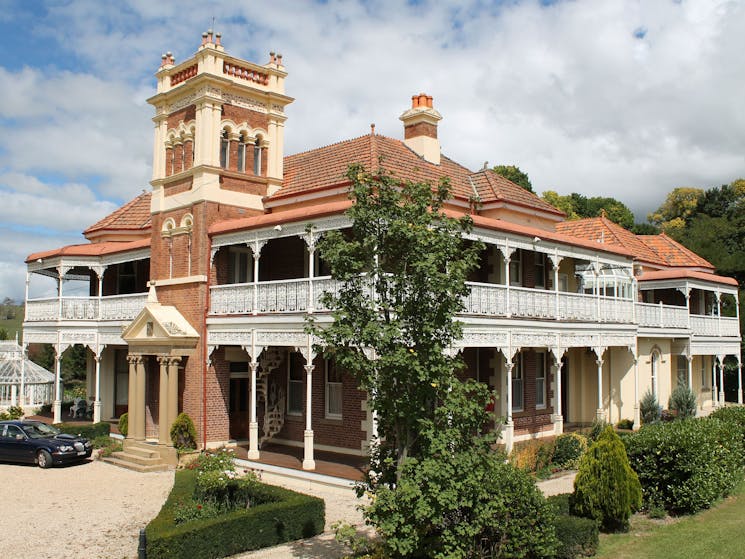 0

1
Langford House
Overview
Langford House is a grand Edwardian Mansion, located one kilometre south of Walcha on Thunderbolts Way. Guided tours are available with the owners, by prior arrangement only. A tour takes around…
Langford House is a grand Edwardian Mansion, located one kilometre south of Walcha on Thunderbolts Way.
Guided tours are available with the owners, by prior arrangement only. A tour takes around an hour.
Construction of William Fletcher's "Langford" mansion commenced in May 1903 and was completed in October 1904.
Langford is a grand two story building constructed of locally produces red brick, featuring 22 rooms and a five story central tower overlooking the circular entrance driveway and extensive surrounding gardens.