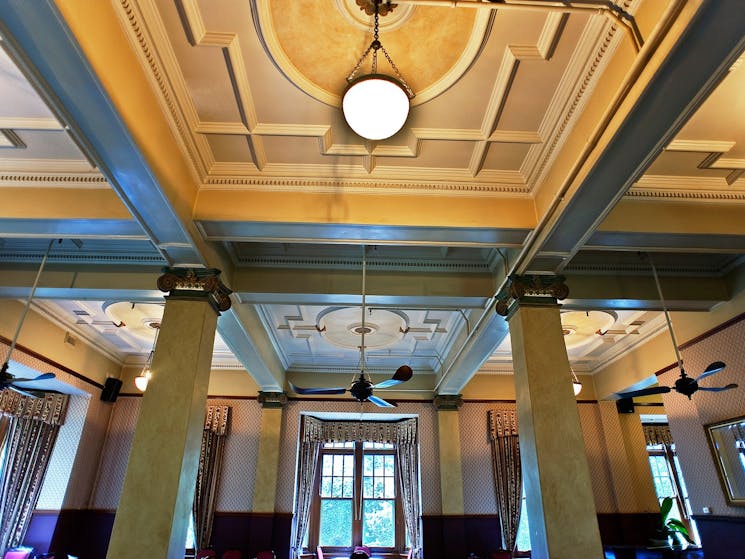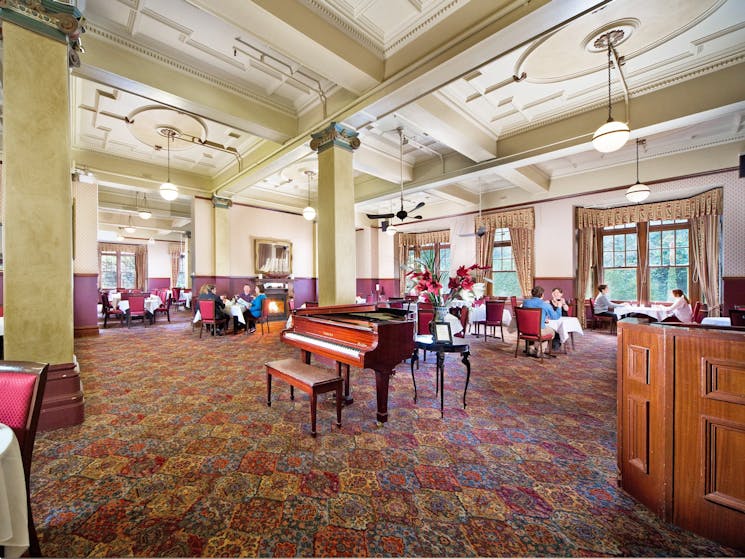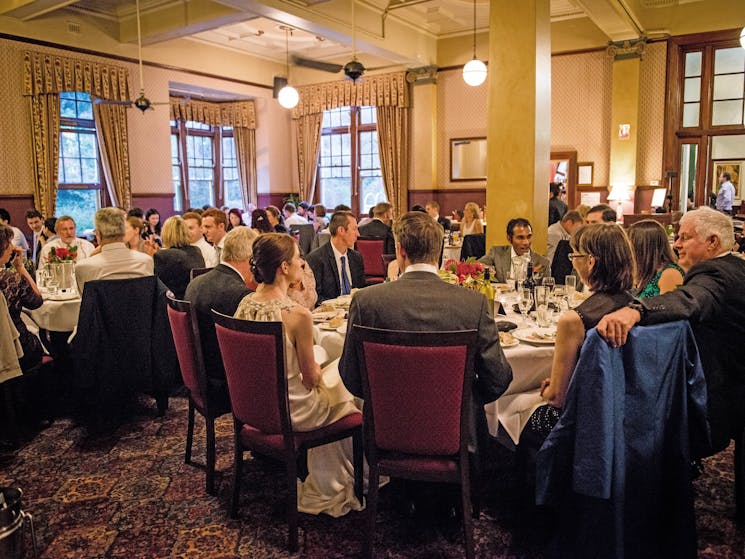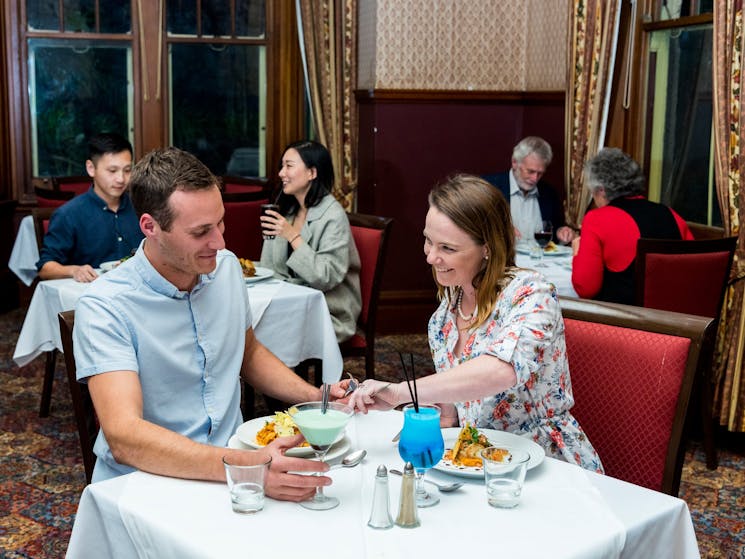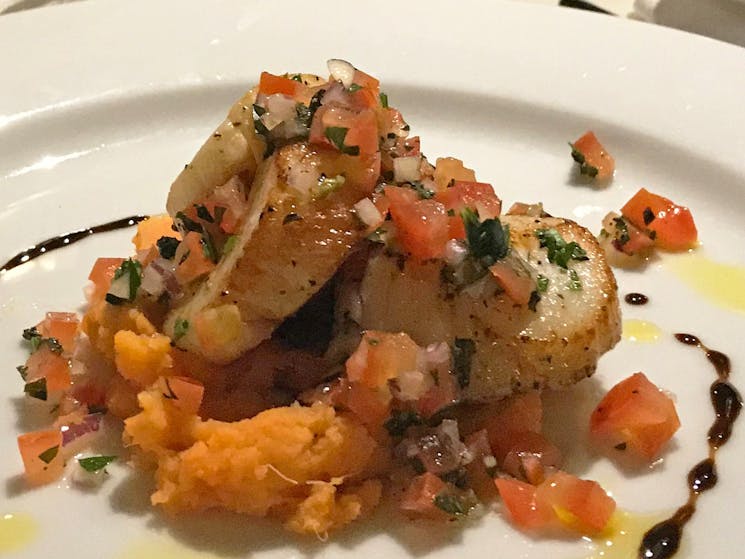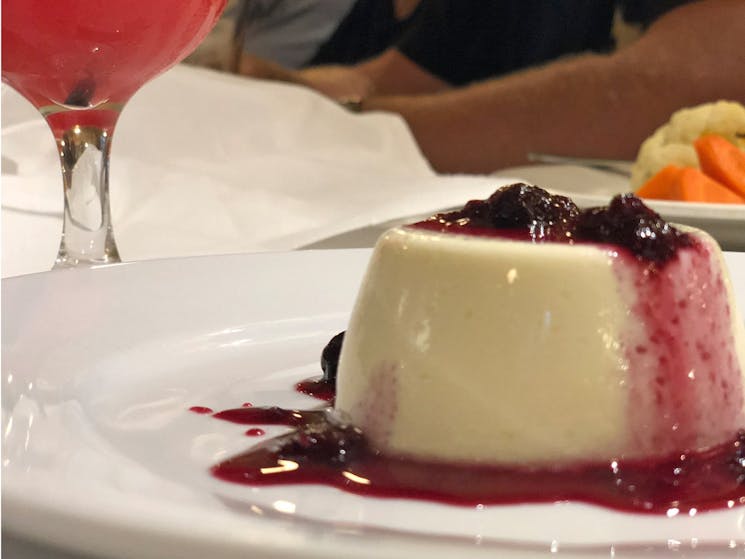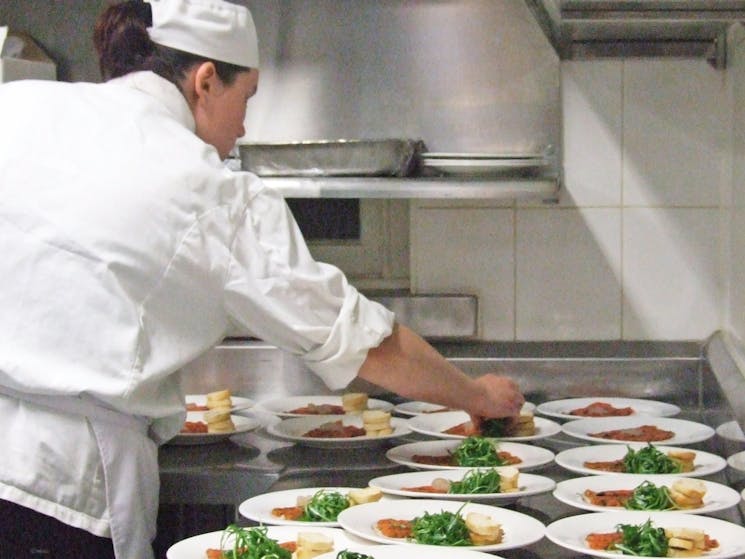 0

1

2

3

4

5

6

7

8
Chisolm's Restaurant
Overview
Heritage-listed Chisolm's Restaurant is open for dinner, every evening, serving 'modern Australian' cuisine. It is upstairs in Jenolan Caves House hotel, a stroll from Australia's most spectacular…
Heritage-listed Chisolm's Restaurant is open for dinner, every evening, serving 'modern Australian' cuisine. It is upstairs in Jenolan Caves House hotel, a stroll from Australia's most spectacular caves.
Jenolan Caves House was designed in 1897 by Walter Liberty Vernon, in the 'Federation Arts and Crafts' style, as a hotel for the well-to-do. Vernon, Government Architect from 1890 to 1911, designed many landmark buildings, including the Art Gallery of NSW. At Caves House, Vernon's design included an enormous grand dining room, completed in 1924, now the magnificent Chisolm's Restaurant. It is one of Australia's two remaining 'grand dining rooms' from that era. Eating there is an experience in itself!
To dine at Chisolm's Restaurant, you don't need to be an overnight guest. Come in for a delicious dinner. Bookings are essential. One hour from Bathurst, Chisolm's is perfect for a family get-together, romantic dinner or special occasion - even a wedding!