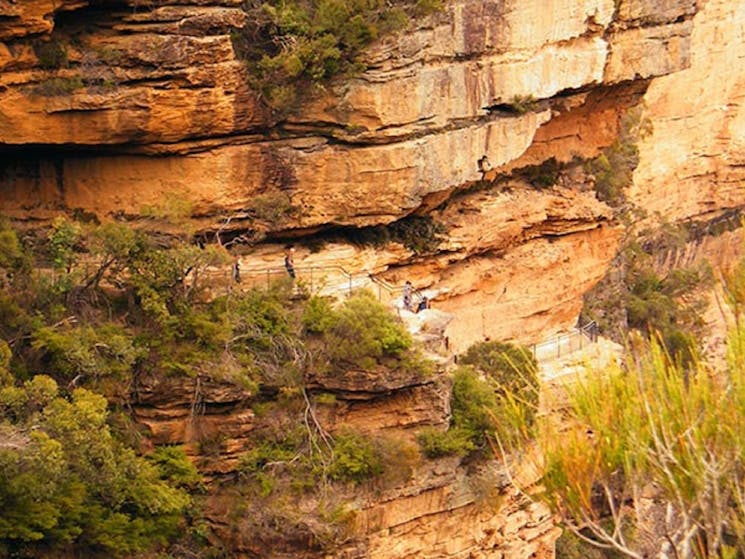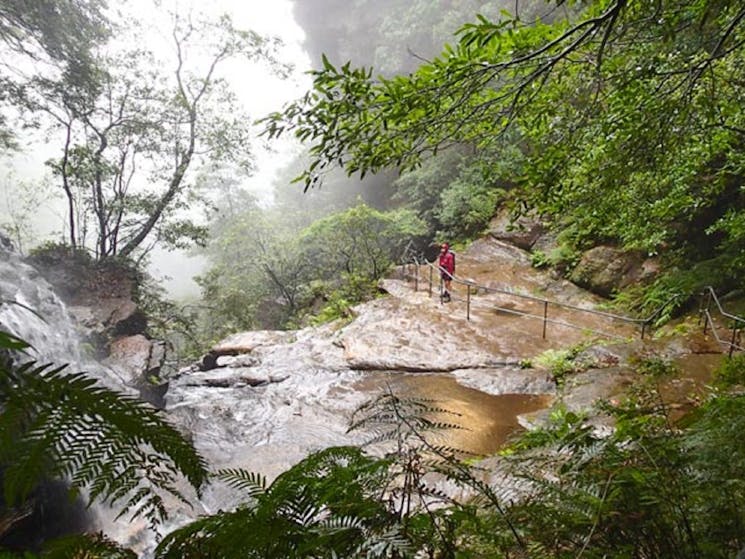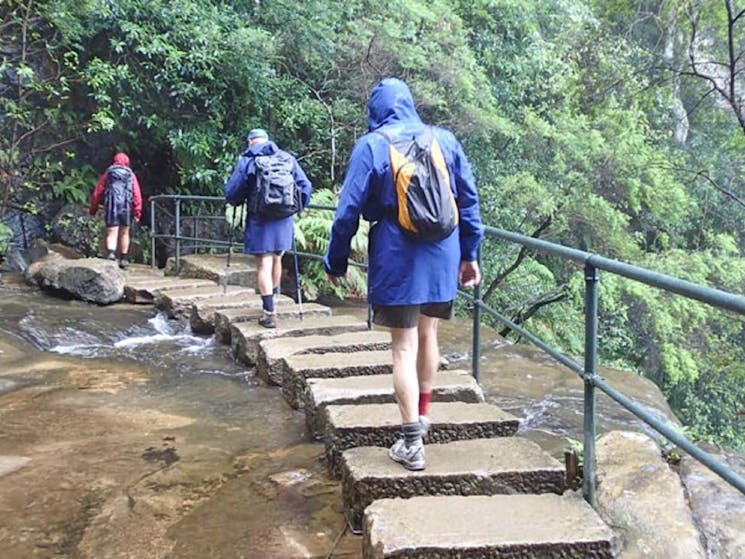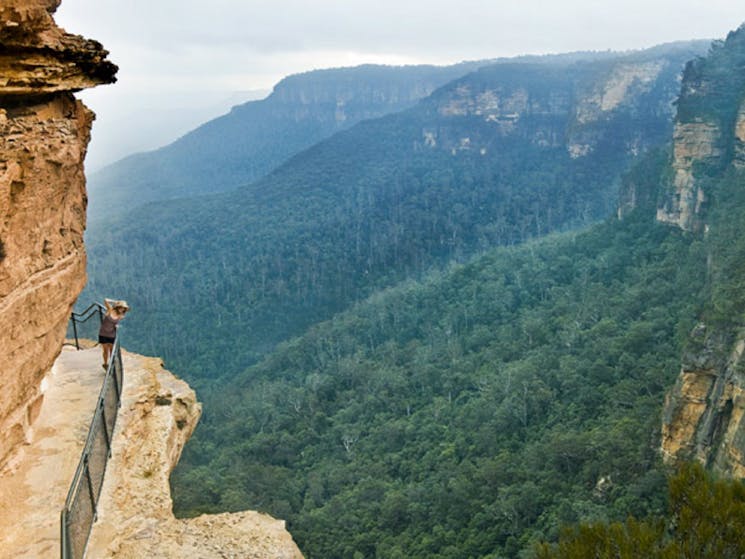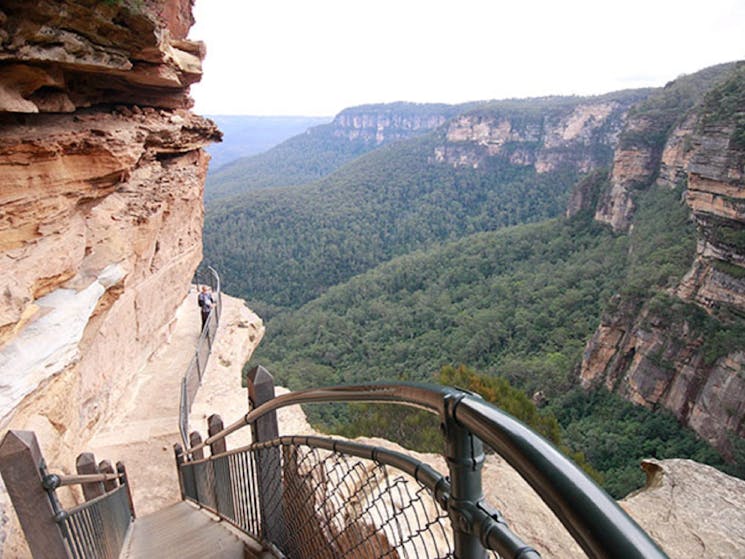 0

1

2

3

4
National Pass
Overview
Starting at Wentworth Falls picnic area, this walk passes epic lookouts with sweeping, amazing views of the waterfall plunging down into the Jamison Valley, before reaching the historic Grand…
Starting at Wentworth Falls picnic area, this walk passes epic lookouts with sweeping, amazing views of the waterfall plunging down into the Jamison Valley, before reaching the historic Grand Stairway.
Built into the side of the cliff, the National Pass is a spectacular walking track offering unrivalled views of the many natural wonders of the World Heritage-listed Blue Mountains National Park.
Your journey begins at Wentworth Falls picnic area, where you can stroll over to Jamison lookout and take in magnificent views of the valley below. Listen to the cascading water at Wentworth Falls, before tackling the historic Grand Stairway, built by hand in the early 1900's. As you're making your way down, spare a thought for the men who built it using picks and shovels, with a bit of dynamite for good measure, more than 100 years ago.
As you enter the Valley of the Waters you'll be greeted by a set of beautiful waterfalls, including Empress, Silvia and Lodore Falls. Once you've climbed back out of the valley, take a break at Conservation Hut with a cuppa.
**To keep visitors safe ALL camping in NSW national parks now requires a booking. For day visitors, please plan ahead and visit outside of peak periods (11 am and 2 pm). Check park alerts and visit COVID-19 updates for more information before visiting any park **