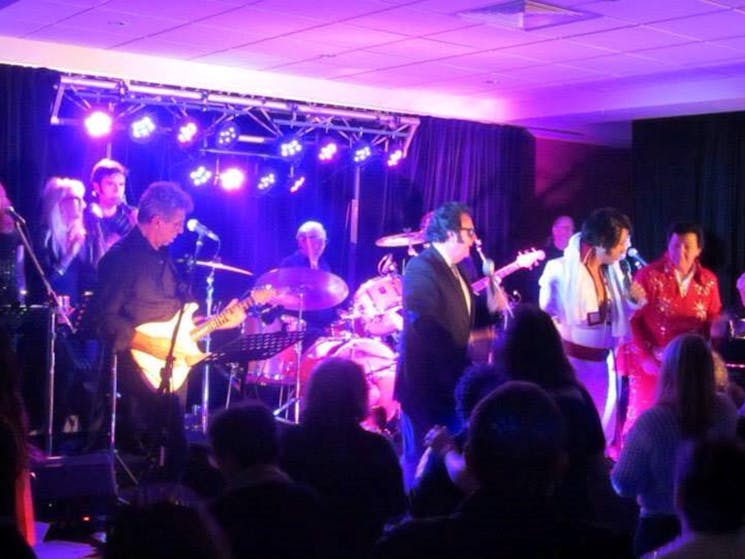 The Annual Blue Mountains Elvis Festival
Thursday 20 August 2020 to Sunday 23 August 2020
Overview
Featuring some of the finest ETAs (Elvis Tribute Artists) in Australia, along with a range of attractions and activities, this Festival includes major shows and the Opening Gala Dinner. The Blue…
Featuring some of the finest ETAs (Elvis Tribute Artists) in Australia, along with a range of attractions and activities, this Festival includes major shows and the Opening Gala Dinner.
The Blue Mountains Elvis Festival's main venues are the Katoomba RSL Club, le Salon Grand at Palais Royale Hotel, the Family Hotel and other venues in and around Katoomba.
This festival is a must-see, featuring world-class performers. Please refer to the website for further ticket details, accommodation packages and the programme closer to the date.