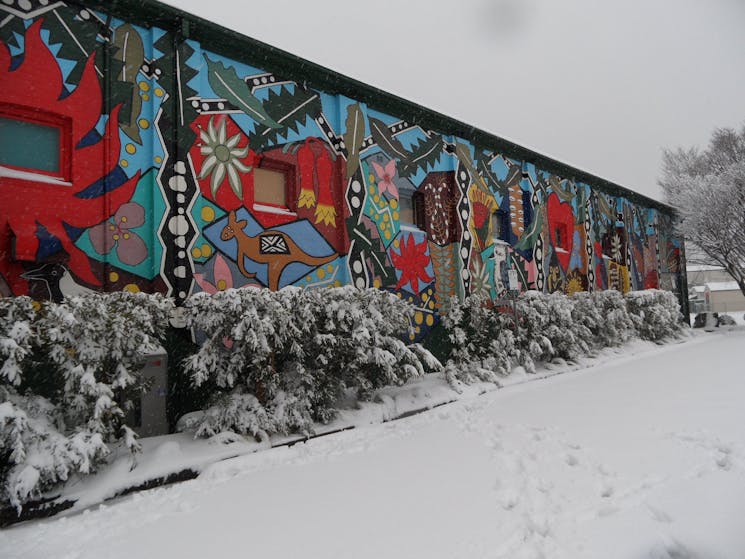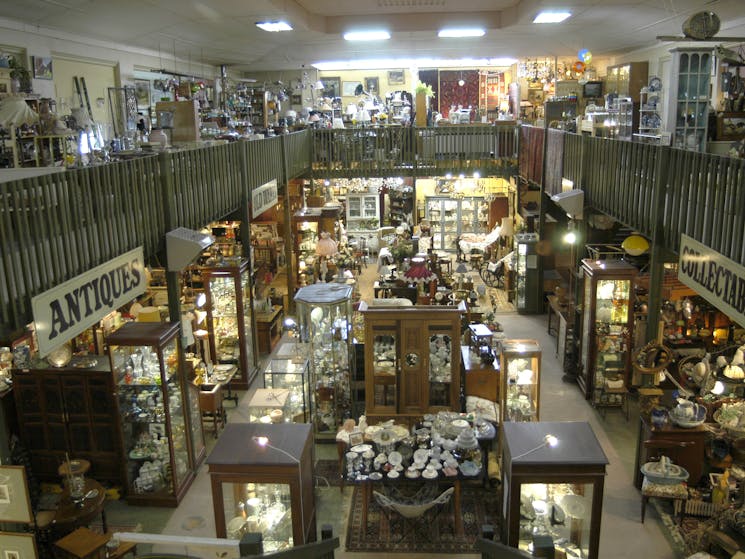 0

1
Victory Theatre Antique Centre
Overview
The Victory Theatre Antique Centre is the largest antique centre west of Sydney. Blackheath village, 10 kilometres west of Katoomba, has become a Mecca for antiques and collectables shopping. The…
The Victory Theatre Antique Centre is the largest antique centre west of Sydney. Blackheath village, 10 kilometres west of Katoomba, has become a Mecca for antiques and collectables shopping.
The Victory Theatre Antique Centre, presents 50 dealers over two floors with wares ranging from jewellery, books, vintage clothing, paintings, dolls, ornaments, light fittings, fine china and porcelains, through to furnishings and furniture, and boasts the greatest variety of stock in the Blue Mountains.
The building is a revamped Art Deco picture theatre, originally named the Arcadia when it opened in 1921, is now, with its Jenny Kee designed community murals, a Blue Mountains landmark. Included in the centre is Blackheath Jewellery, with its extensive range of modern and estate jewellery, and the popular Victory Café, which opens for breakfast and lunch seven days a week.