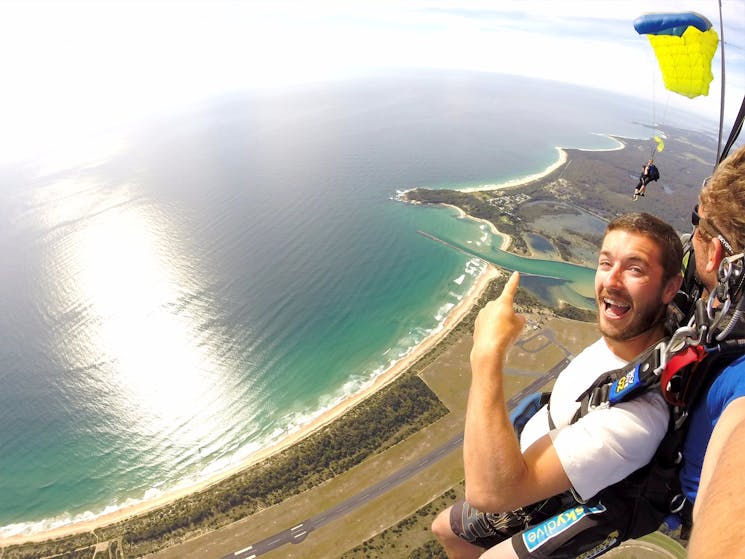 Beach Skydive
Overview
Experience the thrill of free-fall followed by a breathtaking parachute flight over NSW stunning South Coast. Skydive Oz Australia is Canberra's closest beach skydive - only two hours to the coast! …
Experience the thrill of free-fall followed by a breathtaking parachute flight over NSW stunning South Coast.
Skydive Oz Australia is Canberra's closest beach skydive - only two hours to the coast!
Skydive Oz Australia offers tandem skydives from Moruya and Merimbula airports. They jump from up to 15,000 feet giving you 70 seconds in free-fall, and a five - seven minute parachute flight. Their team of highly experienced tandem instructors include national and world champions who will make your skydive an unforgettable experience.
They operate from Moruya Airport daily, and have specific dates for jumps at Merimbula during summer from December - or upon request for group bookings.