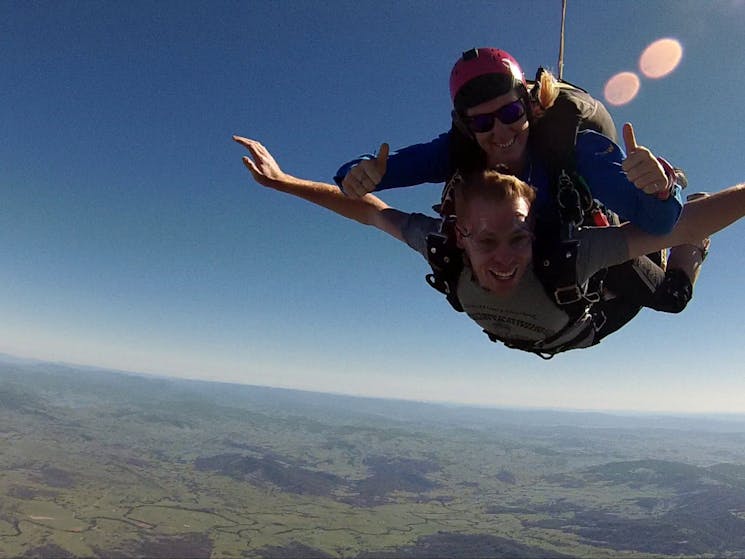 Skydive Elderslie
Overview
Tandem Skydive over the Hunter Valley from up to 14,000 feet. There are few sports that can match the sheer exhilaration and fun of skydiving. Enjoy the scenic plane ride to height with views over…
Tandem Skydive over the Hunter Valley from up to 14,000 feet.
There are few sports that can match the sheer exhilaration and fun of skydiving.
Enjoy the scenic plane ride to height with views over the Hunter Valley, Barrington Tops and to the coast of Newcastle.
The adrenaline packed freefall lasts up to 60 seconds after which the parachute gently opens, and your instructor steers you to the landing area.
The canopy ride lasts about five minutes. This gives you plenty of time to take in the amazing panoramic views.