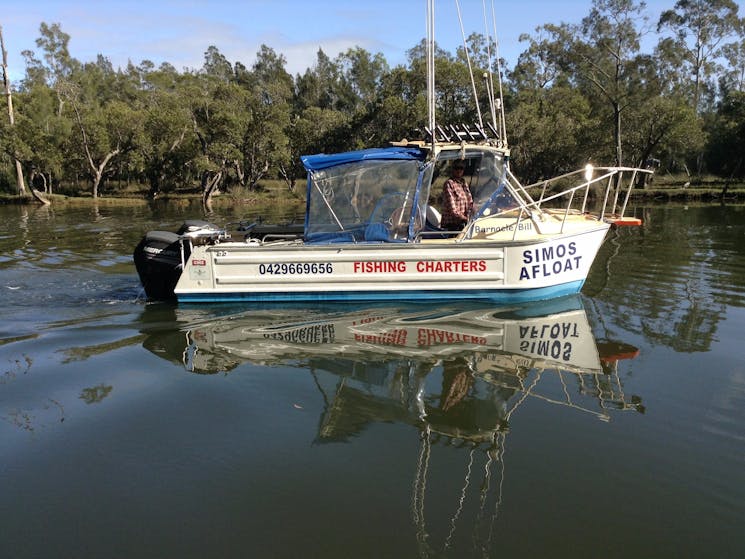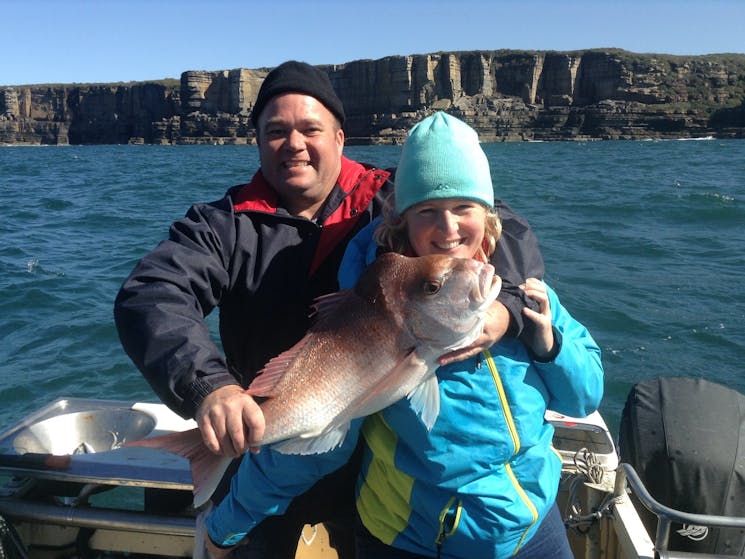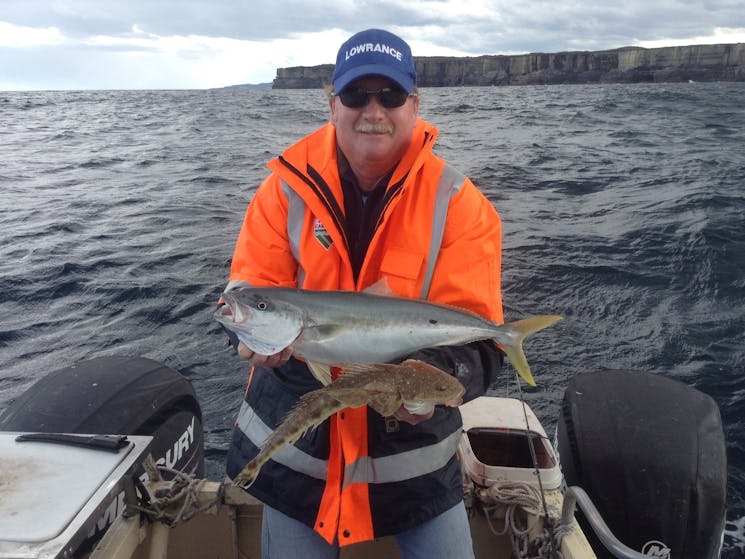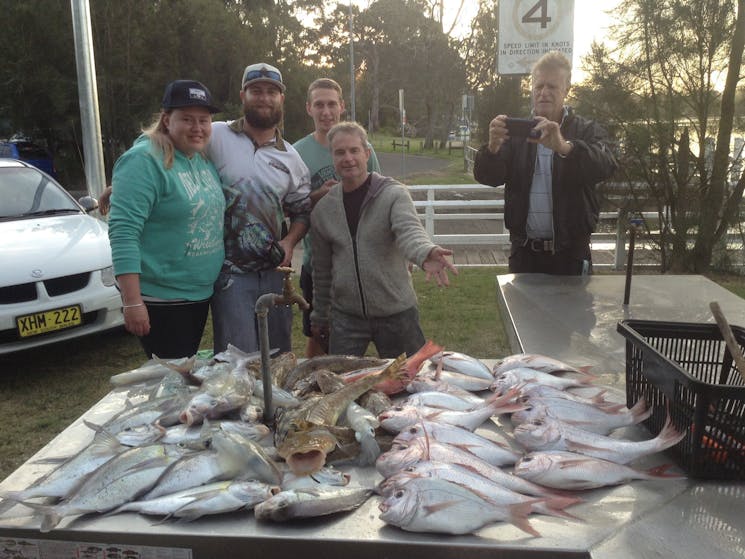 Simos Afloat
Overview
As a fully licensed fishing charter operator, Simos Afloat caters for all types of fishing, such as game, sport, estuary and reef or bottom fishing. They specialise in small charters of up to eight…
As a fully licensed fishing charter operator, Simos Afloat caters for all types of fishing, such as game, sport, estuary and reef or bottom fishing.
They specialise in small charters of up to eight people and provide complete and personal service to customers of any age. Where, when, what you want - they'll do it for you if physically possible.
Enjoy the comfort of a surveyed six point one metre Broadbill Cat with full sun protection. Simos travels to some great fishing spots such as Sir John Young Banks (The Banks), The Drum, and Drumsticks or J.B. Canyons.
Depending on weather on the day, you could head south as far as Steamers Head or Georges Head, or north to the Drum and Drumsticks.
While trolling, you could encounter anything pelagic, Kings, Bonito, Tuna. On the bottom, King fish, Snapper various Morwong, Pig fish, Nannagai, Sharks or any other reef dweller. If heading south a visit to the seal colony is usually on.
The continental shelf just off Jervis Bay is a favourite spot to try marlin fishing, and Simos can get you there!
Read more
Read less