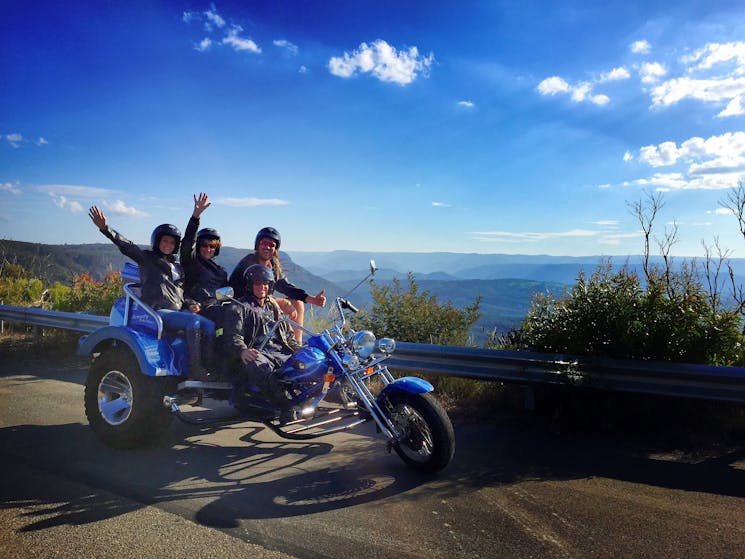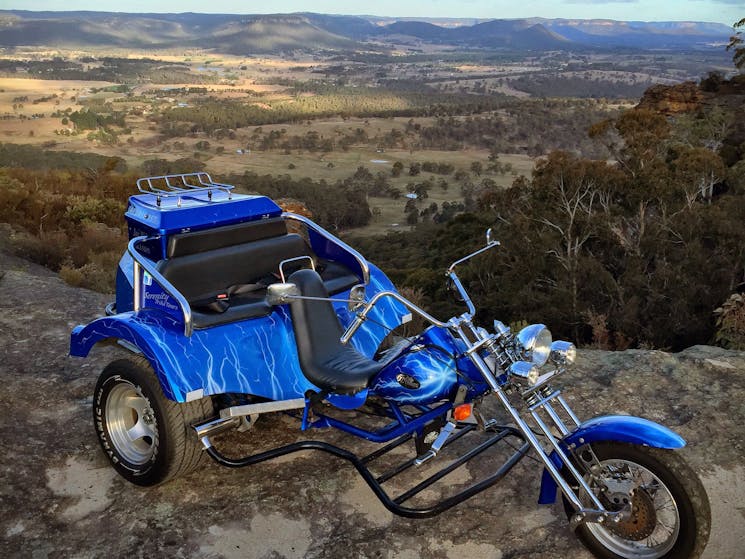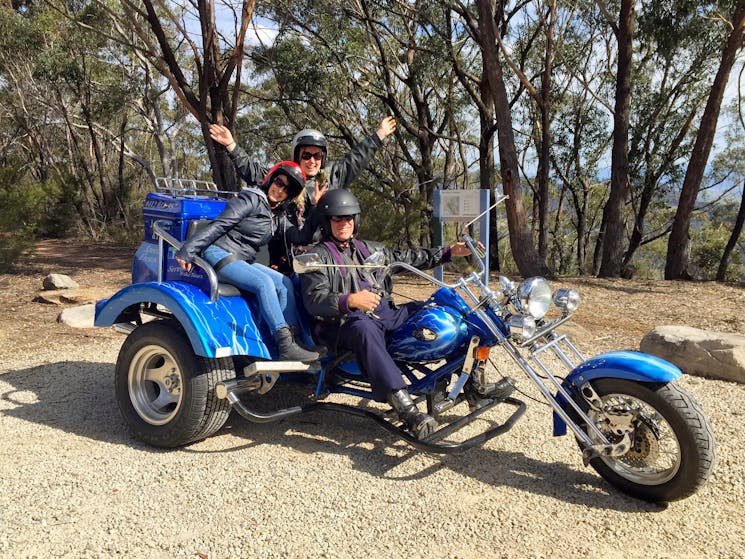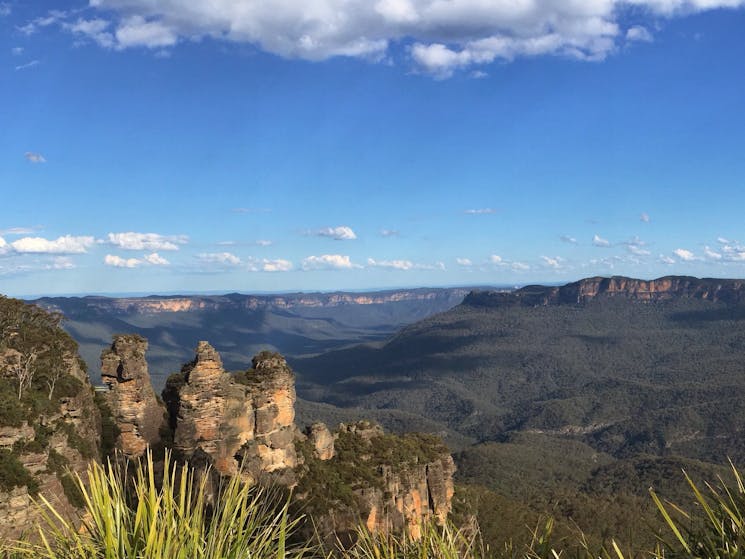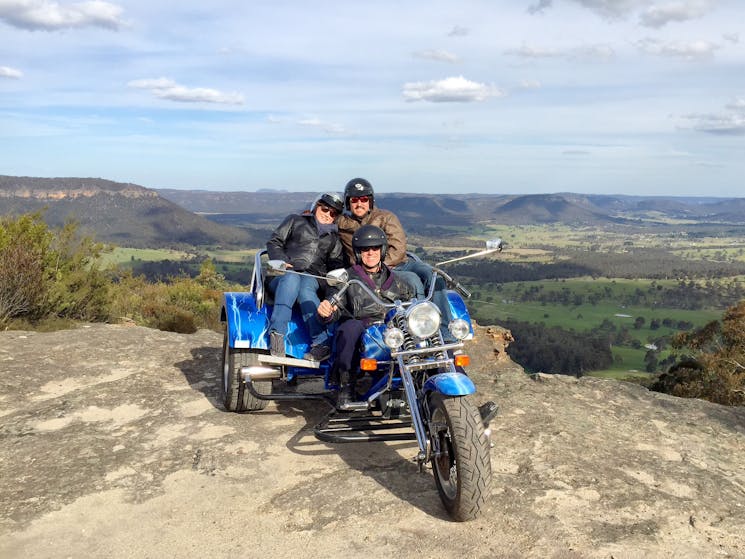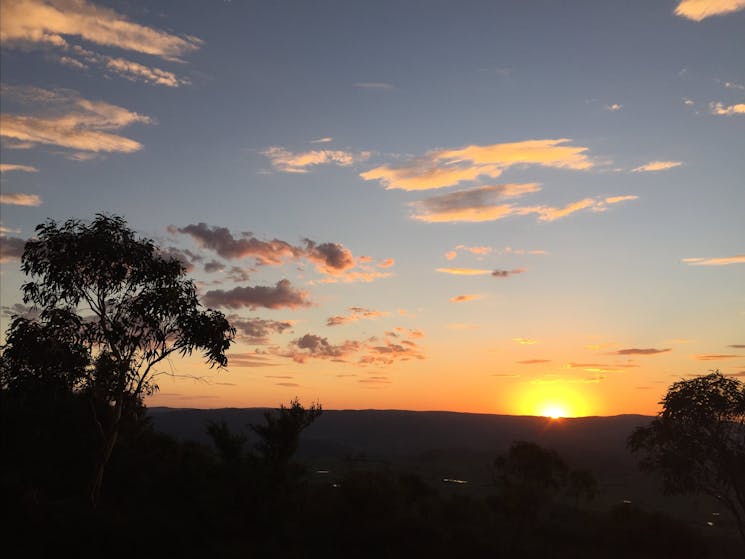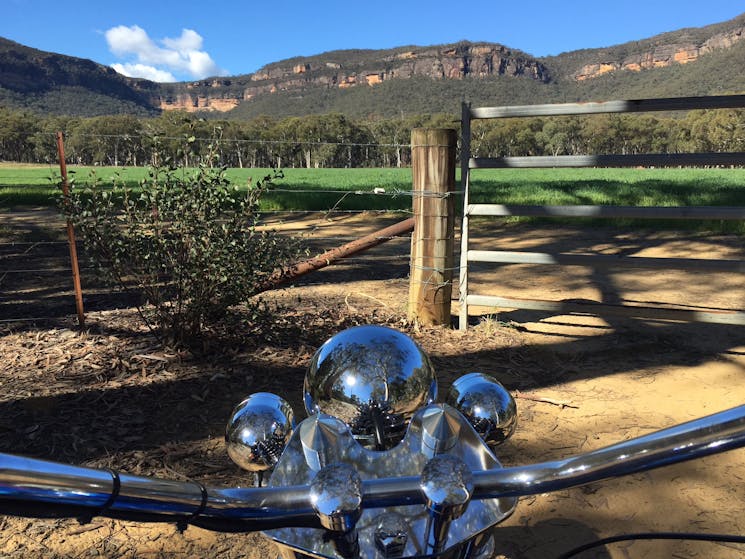 0

1

2

3

4

5

6
Serenity Trike Tours
Overview
Serenity Trike Tours offers unique tours of the Blue Mountains and Central West. Looking for something really special to do? Want to create memories that will last a lifetime? This exhilarating…
Serenity Trike Tours offers unique tours of the Blue Mountains and Central West.
Looking for something really special to do? Want to create memories that will last a lifetime?
This exhilarating experience will meet all your needs. Imagine yourself sitting back and relaxing, with nothing between you and your view...
Enjoy the incredible scenery this area has to offer. From rainforests and waterfalls, to magnificent escarpments, to expansive valleys. Get off the beaten track with local knowledge of the best places to see.
Serenity Trike Tours puts you first. Personalised tours offers you control of where you want to go, and how long you want to go for. Suitable for both the young, and young at heart, this is an unforgettable experience not to be missed!