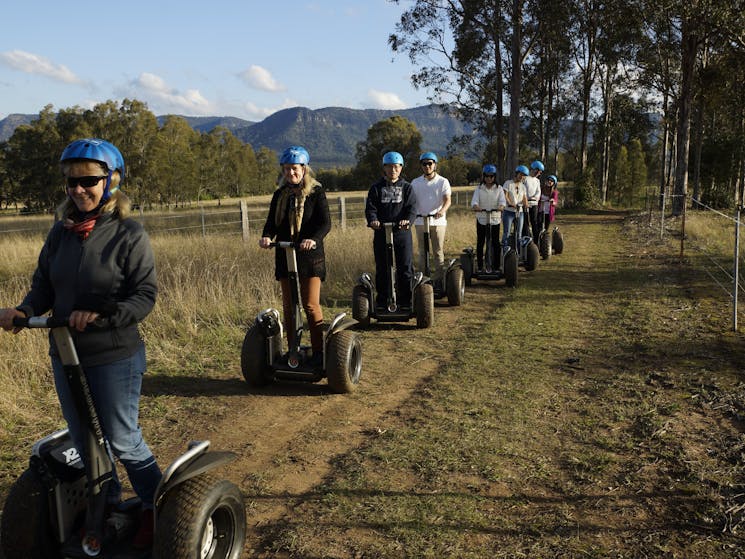 Segway Tour Hunter Valley
Overview
Set in the visually appealing Hunter Valley wine country, a group of up to ten people will be guided around the country sides bush tracks and trails. The tour shows off the local wildlife including…
Set in the visually appealing Hunter Valley wine country, a group of up to ten people will be guided around the country sides bush tracks and trails. The tour shows off the local wildlife including mobs of kangaroos, hares, foxes and if you're lucky - the odd wombat. The tour will also ride through the vines and along the old stock route from the 1880's....so plently to see and learn.
If you are looking for an experience to remember, then this would be the one!
Tour bookings are essential, and can be made through the website.