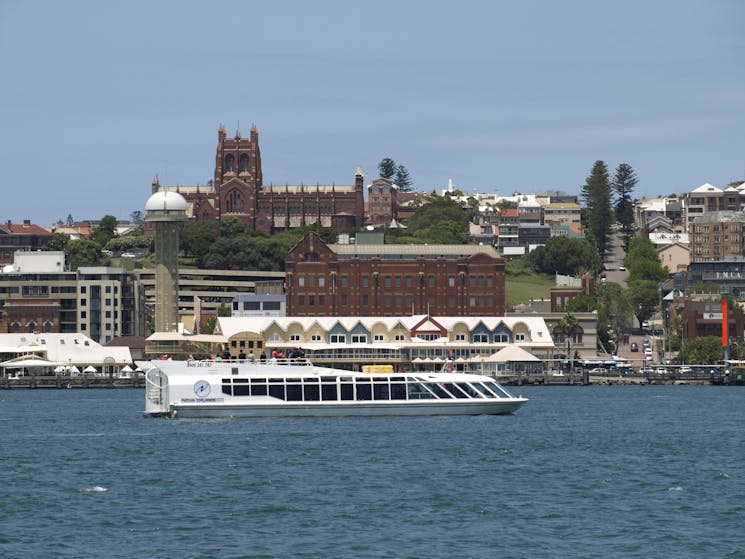 Hunter To Harbour History Tour
Overview
Get amongst the action on Newcastle's famous harbour, the largest coal exporting port in the world, onboard Nova Cruises. Explore the wildlife sanctuary that is Hunter Wetlands Centre and learn about…
Get amongst the action on Newcastle's famous harbour, the largest coal exporting port in the world, onboard Nova Cruises. Explore the wildlife sanctuary that is Hunter Wetlands Centre and learn about how Newcastle was shaped into the city it is today at Newcastle Museum.
Enjoy Devonshire morning tea as you explore Newcastle Harbour before heading up the Hunter River with Nova Cruises.
Join a guided tour, enjoying lunch at Spoonbill Cafe overlooking picturesque Hunter Wetlands Centre.
Learn about Newcastle's rich natural, industrial and cultural history with a guided tour of the wondrous Newcastle Museum.
Scheduled cruises depart the last Thursday of each month. Private group tours are available Wednesday to Friday (minimum 20 people). Transfers between Nova Cruises, Hunter Wetlands, and Newcastle Museum included.