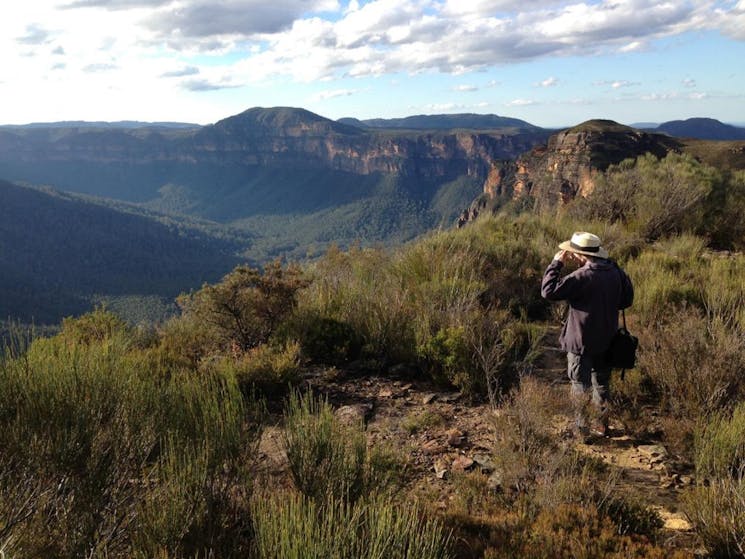 Nature Trail
Overview
Nature Trail is a local boutique independent tour operator based in Katoomba in the Blue Mountains World Heritage Area. They've been hiking and touring the Blue Mountains since 1995 and they are…
Nature Trail is a local boutique independent tour operator based in Katoomba in the Blue Mountains World Heritage Area.
They've been hiking and touring the Blue Mountains since 1995 and they are happy to share with visitors this vast region's many magnificent natural features, experiences and insights.
They offer premium bespoke (made-to-order) tours specialising in mountains hiking as well as more leisurely country road touring.   Their tours start in Katoomba in the heart of the Blue Mountains and keenly extend westward into the Central Tablelands of NSW.
Their hiking tours are easy-paced and interpretative and start from short two-three hours of some of the best vistas, waterfalls and rainforests, to half-day, full-day tours, wilderness experiences and specialist nature workshops.  They even offer multi-day wild treks for the more experienced.
Quite apart from hiking, they also provide more leisurely country road touring experiences, taking in a range of interests - Blue Mountains Village Tours, Backroads and Heritage, Art and Craft Trails, Gardens and Nurseries, and Tours to Country Fairs.
They dedicate their publicly offered tours to small groups from just one guest up to a maximum of four guests in their tour vehicle - the comfortable and well-equipped P38 Range Rover.