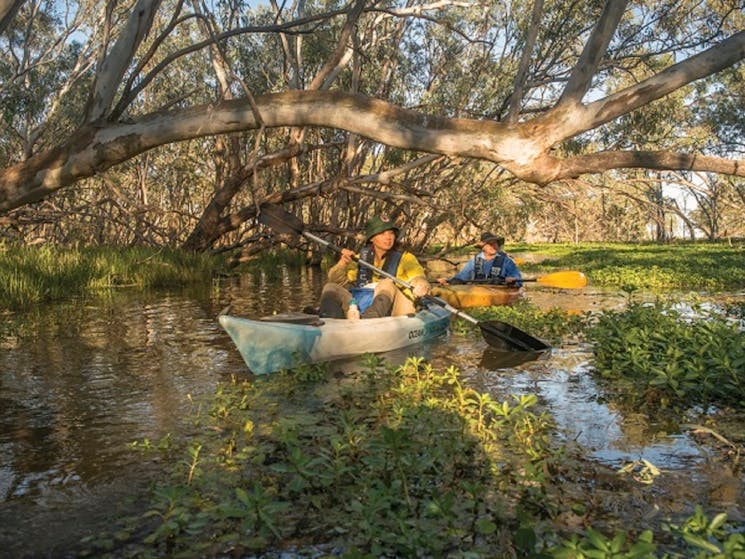 Macquarie Marshes Wetland kayak tour
Overview
Perfect your paddle on this 3hr kayaking tour at Macquarie Marshes Nature Reserve. Navigate the waterways accompanied by waterbirds that breed in the area. Join an experienced National Parks…
Perfect your paddle on this 3hr kayaking tour at Macquarie Marshes Nature Reserve. Navigate the waterways accompanied by waterbirds that breed in the area.
Join an experienced National Parks Discovery Ranger on a wetland paddle, exploring creeks and lagoons in the Macquarie Marshes. Expect to see waterbirds such as ducks, cormorants, egrets, ibis and spoonbills foraging and nesting in the wetland.
It's a good idea to bring a hat, sunscreen, water and snacks, a camera and binoculars in a waterproof bag. Wear covered shoes for walking in water and long sleeves and pants.
Please contact Pilliga Forest Discovery Centre before you visit for more information on tours, road conditions and access.
Read more
Read less