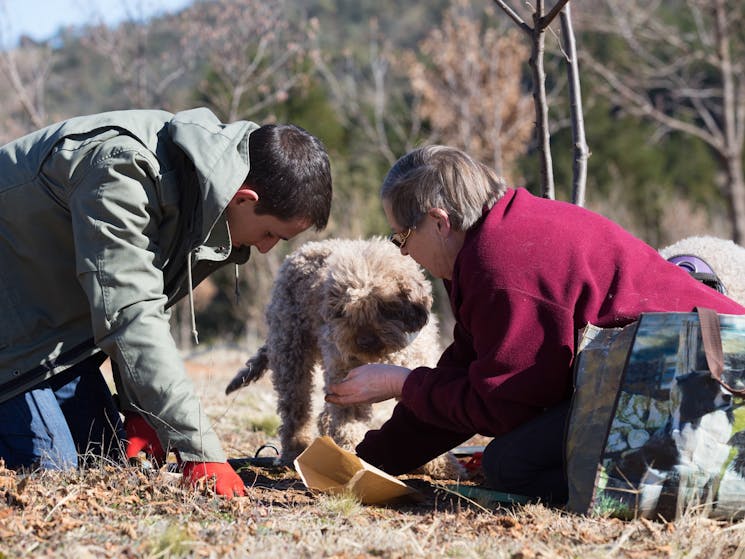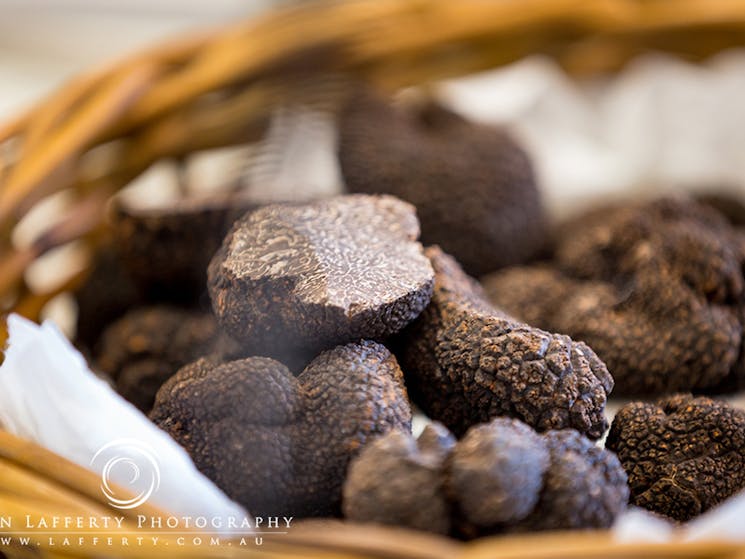 0

1

2
Truffle Hunt and Brunch
Overview
Too late for breakfast too early for lunch…… join them for a truffle brunch. Warm up in their newly renovated truffle barn before enjoying a hearty truffle start to the day. It's during these Winter…
Too late for breakfast too early for lunch…… join them for a truffle brunch.
Warm up in their newly renovated truffle barn before enjoying a hearty truffle start to the day. It's during these Winter months that the morning frosts herald the arrival of the ripening fungi that their Lagotto Romagnolo dogs are expertly trained to find.
Prior to venturing outside a short film clip outlining what to expect on the hunt is screened. Then it's time to fetch a truffle dog and proceed to the truffle plantation. Their hunts are interactive and given time they encourage someone to assist with unearthing the elusive black gold.
After the hunt they return to the truffle barn where they again sample truffle morsels of various varieties. During this time you will also learn how to clean, grade and package truffle ready for market.
At the tour conclusion Macenmist also encourages cellar door sales of its produce together with locally produced goods from the region.