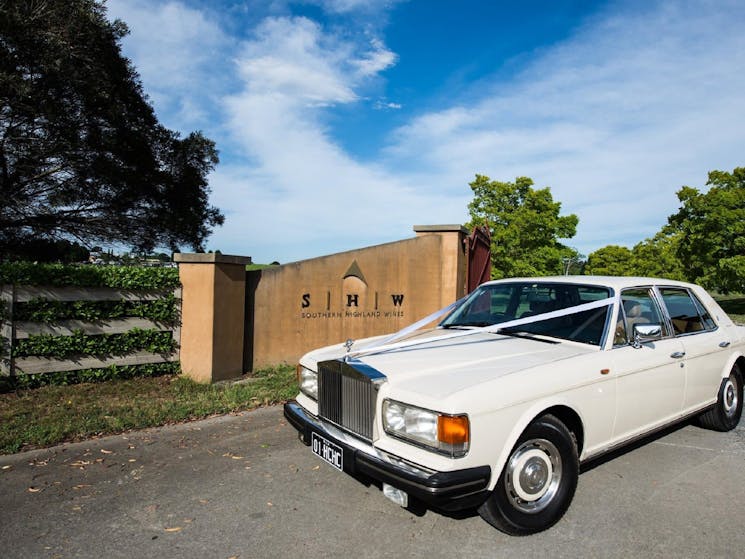 Highlands Chauffeured Hire Cars Tours
Overview
Highlands Chauffeured Hire Cars Tours provide wine tours, local tours, and wedding transport for small or large groups and can include lunch. Book a vintage or luxury car. Discover the boutique…
Highlands Chauffeured Hire Cars Tours provide wine tours, local tours, and wedding transport for small or large groups and can include lunch. Book a vintage or luxury car.
Discover the boutique wineries of the Southern Highlands. The cool climate wines of the region are being compared with similar areas in France and Italy. The region is one of only three in Australia producing intensely varietal cool climate wines. Most varieties have a real Southern Highlands spin - the reds are lighter and fruitier, more in the Italian style. The whites promise complexity and plenty of character.
Thirteen cellar doors are open to the public. Touring the wineries of the highlands is a great holiday side trip, or a fantastic focus on a weekend. There are half and full day tours of a selection of these vineyards available which can include lunch or dinner at one of the many vineyard restaurants.