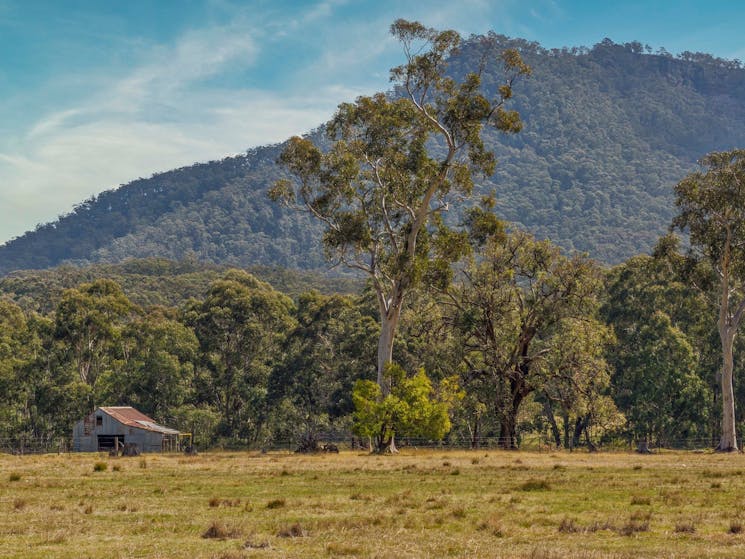 Megalong Valley shuttle service
Overview
Have your cake – and wine – and eat and drink them too with the new Fantastic Aussie Tours high tea and winery shuttle to the Megalong Valley. Passengers are transported from Katoomba to the…
Have your cake – and wine – and eat and drink them too with the new Fantastic Aussie Tours high tea and winery shuttle to the Megalong Valley.
Passengers are transported from Katoomba to the picturesque vineyards and cellar doors of Dryridge Estate and Megalong Creek Estate.
Alight at one and walk to the other before boarding the FAT bus back to Katoomba.
Passengers can also hop off the bus at the Hydro Majestic Hotel at Medlow Bath for high tea and a history tour before continuing on to the Megalong Valley.
One of Australia's best kept secrets, the Megalong Valley features tranquil rural landscapes and native forests ringed by towering sandstone escarpments.
Operated by Simon and Emma McMahon since 2015, boutique vineyard Dryridge Estate produces distinctive crisp mineral-flavoured wines from the pink granite soil.
​Established in 2002 by the Draguns family, all grapes used at Megalong Creek Estate are grown onsite, handpicked and transported to Mudgee for wine making by third generation winemaker Jacob Stein.
​Both wineries are located along the famous Six Foot Track, an important Indigenous pathway linking southern parts of the Hunter Valley with the Blue Mountains and western tablelands for the past 20,000 years.