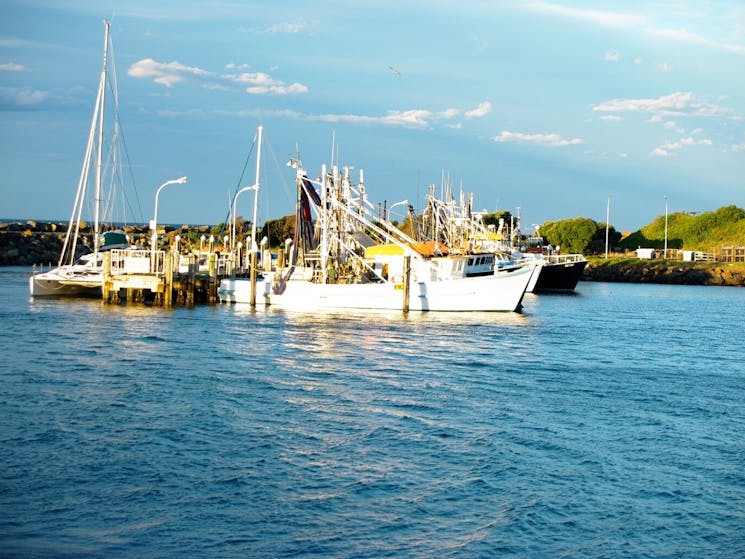 Crowdy Bay Charters
Overview
Crowdy Bay Charters operates off shore fishing charters from the Crowdy Head Boat Harbour which is located next door to the very popular Crowdy Head Beach on the Mid North Coast of New South Wales. …
Crowdy Bay Charters operates off shore fishing charters from the Crowdy Head Boat Harbour which is located next door to the very popular Crowdy Head Beach on the Mid North Coast of New South Wales.
Available charters include reef and bottom fishing, game fishing, coastal tours or whale watching. Charters are available to groups or individuals (maximum six per charter) and include all tackle and bait.
Crowdy Head is fortunate enough to have the safest access to the ocean on the Eastern Seaboard, as there is no river bar to cross or large tidal flow to or from the harbour.
Our Tours