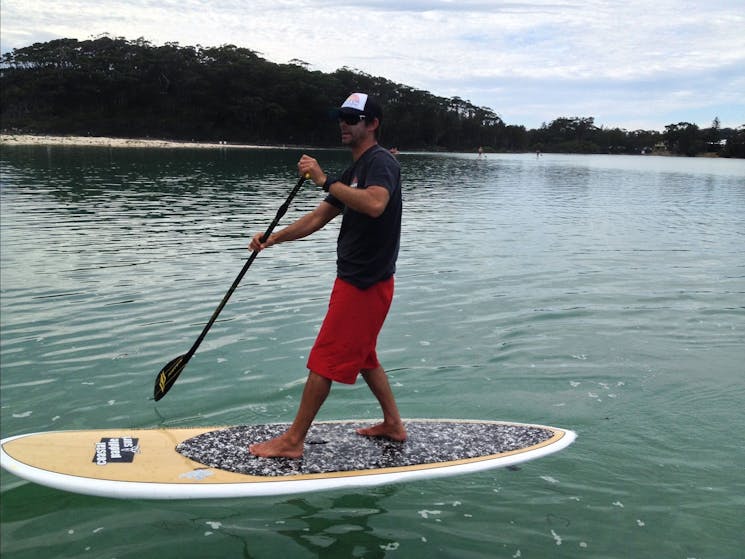 Coastal Paddle Surf
Overview
Coastal Paddle Surf is owned and operated by Adrian Wright. Adrian is a fully qualified Surfing Australia Stand Up Paddleboard (SUP) and Learn to Surf Instructor, a Qualified Ocean Lifeguard (SLS…
Coastal Paddle Surf is owned and operated by Adrian Wright. Adrian is a fully qualified Surfing Australia Stand Up Paddleboard (SUP) and Learn to Surf Instructor, a Qualified Ocean Lifeguard (SLS Australian Lifeguard Service) and has over 25 years surfing experience, both locally and overseas.
Coastal Paddle Surf provides all equipment required for a safe, fun and educational SUP experience.
Coastal Paddle Surf is committed to safety, fully insured and Surfing Australia accredited. SUP Boards are also available for hire and for sale.
Adrian will ensure you enjoy your Stand Up Paddleboard experience, on the beautiful waterways of South Coast, New South Wales.