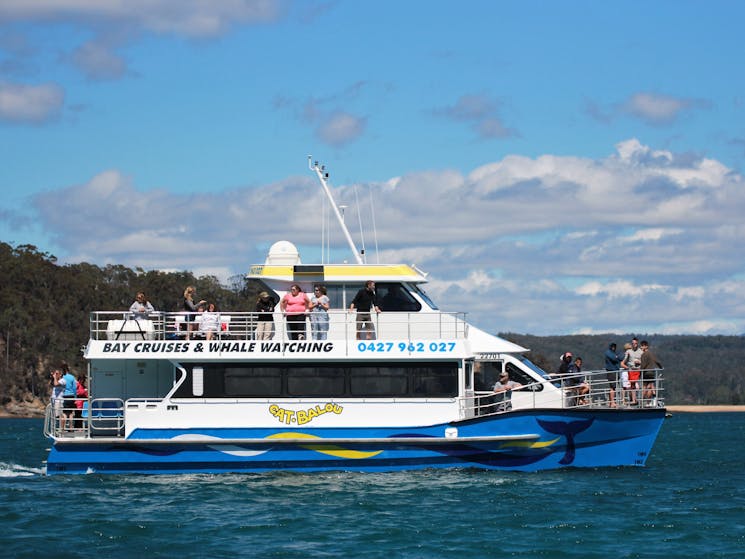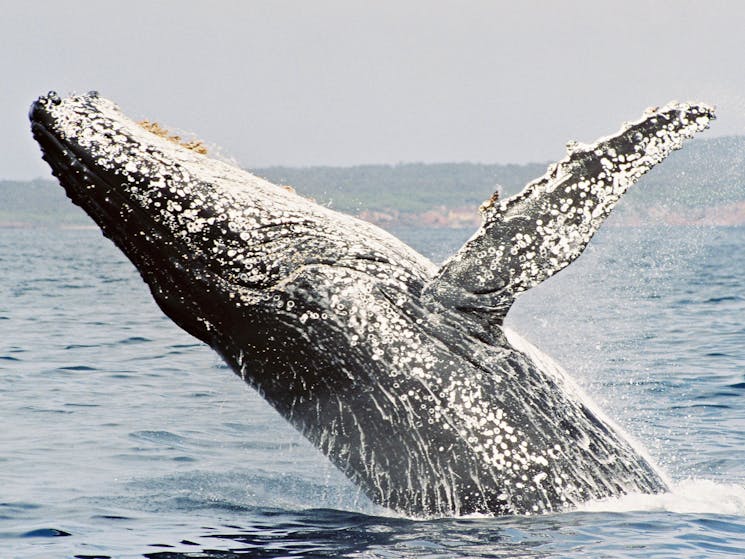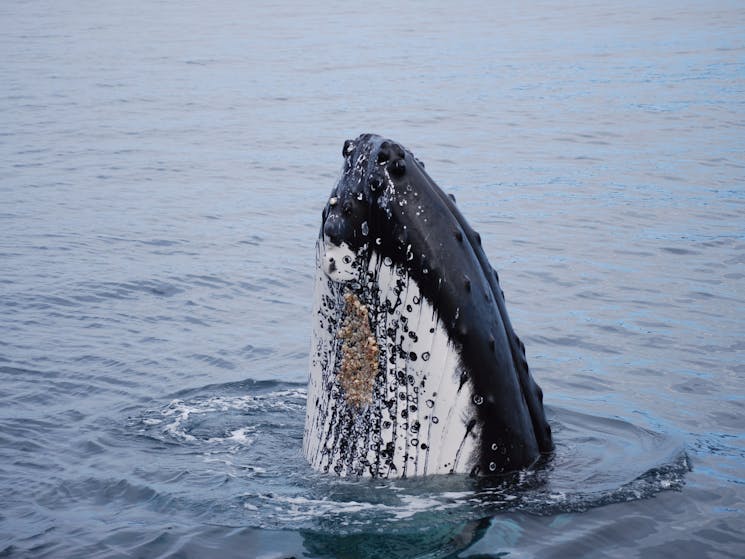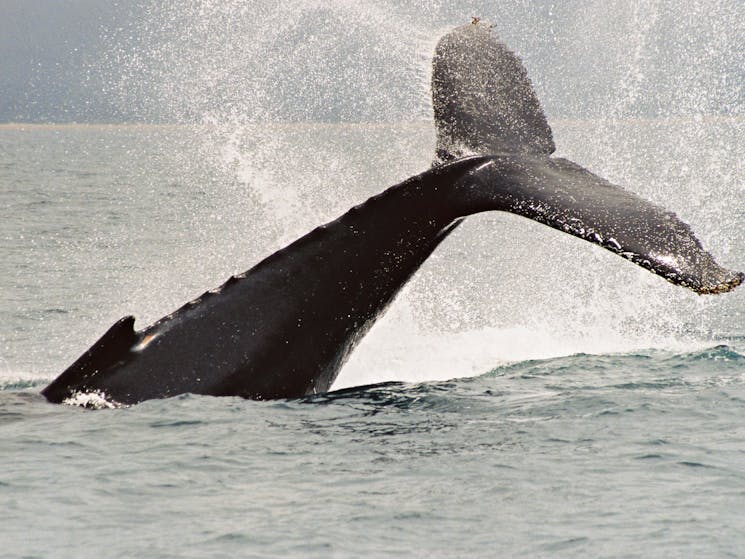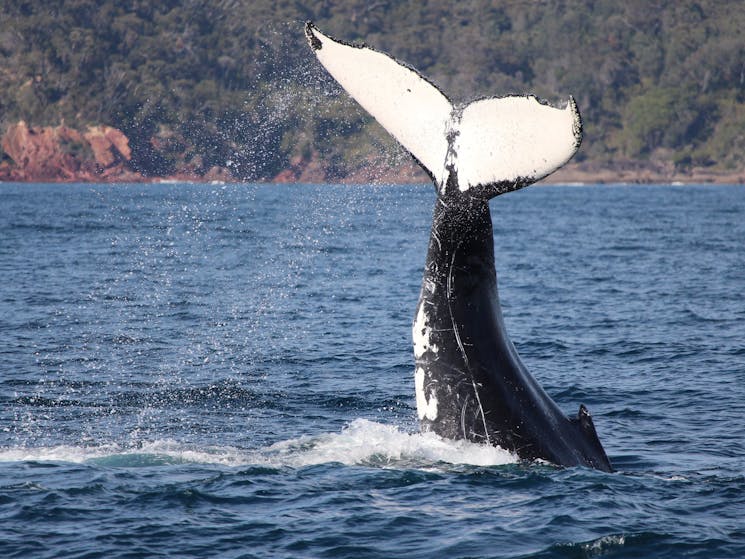 0

1

2

3

4

5

6
Half Day Whale Watching
Overview
Cat Balou Cruises are one of the longest established whale watching operators in NSW, based at Eden, NSW which was named by Australia Geographic in 2014 as the number one Whale Watching Destination…
Cat Balou Cruises are one of the longest established whale watching operators in NSW, based at Eden, NSW which was named by Australia Geographic in 2014 as the number one Whale Watching Destination in Australia.
The main type of whales seen are Humpbacks which travel close to shore, at times coming right into Twofold Bay on their southern migration, but at times other species are seen including the rare Blue Whales, Minke, Bryde's, Southern Right and Orca.
You may witness the awesome sight of Humpback whales engaged in lateral lunge feeding - normally only seen in Antarctic waters.
Other sea life frequently seen are Common and Bottlenose Dolphins, Australian Fur Seals, Penguins, Sunfish and occasionally turtles. Bird watchers are amazed at the variety of sea birds including Albatross, Shearwaters, White Breasted Sea Eagles and Gannets to name a few.
Cat Balou is equipped with a hydrophone to enable passengers to listen to whales singing.
Cat Balou offer a free return cruise or refund half fare if whales are not seen on any whale watching cruise.