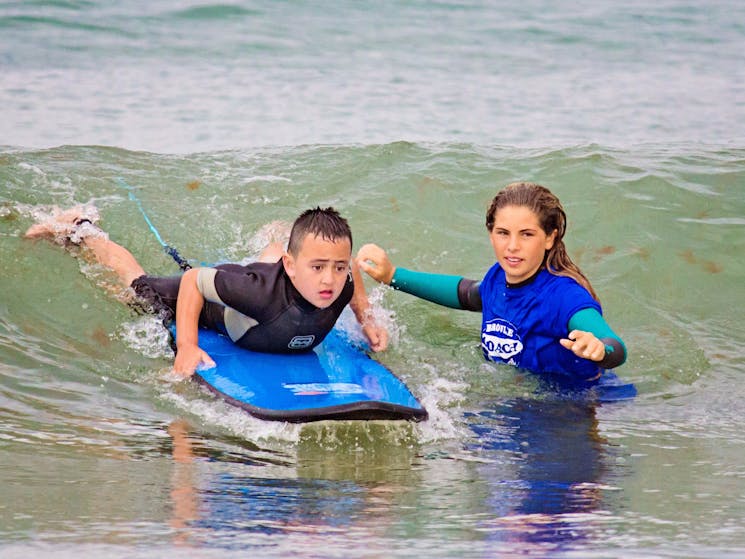 Private Surf Lessons
Overview
Whether you're an individual determined to get up on that Broulee Beach wave, or a pair of friends wanting your own personal surfing experience, these private surf lessons give you that extra…
Whether you're an individual determined to get up on that Broulee Beach wave, or a pair of friends wanting your own personal surfing experience, these private surf lessons give you that extra attention to detail and a dedicated coach to work with.
Your coach will determine your current level and, if you're an absolute beginner, get you safely up and onto your first wave before you've had time to worry about falling off.
If you've been surfing before, your coach will set some goals and help you progress your skills by focusing on technique, board control and bringing out your natural ability.
Great for beginners who want to improve fast, or kids who respond better to one-on-one learning with a dedicated coach.