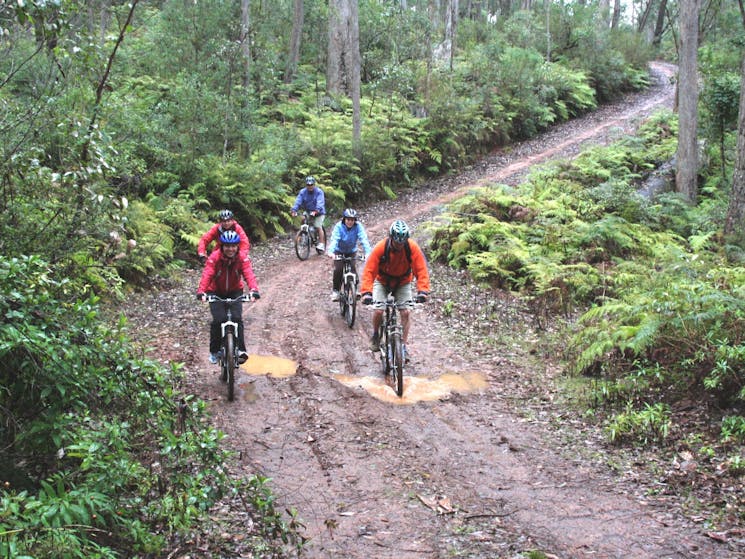 Barrington Tops Mountain Bike Tours
Overview
These guided mountain bike tours take you across private property for downhill journeys through spectacular unspoilt forests and gorges. Options include the stunning beauty of World Heritage…
These guided mountain bike tours take you across private property for downhill journeys through spectacular unspoilt forests and gorges. Options include the stunning beauty of World Heritage Barrington Tops, scenic Copeland Tops nearby and Kiwarrak State Forest closer to the Pacific coast at Taree.
Choose from half day guided skils training, full day guided tours or a two day action packed biking and paddle tour. Mountain bike tours include an experienced guide, transport, helmet and Kona mountain bike with dual suspension and disc brakes.
Minimum height levels apply (150 centimetres). Bring your own gloves.