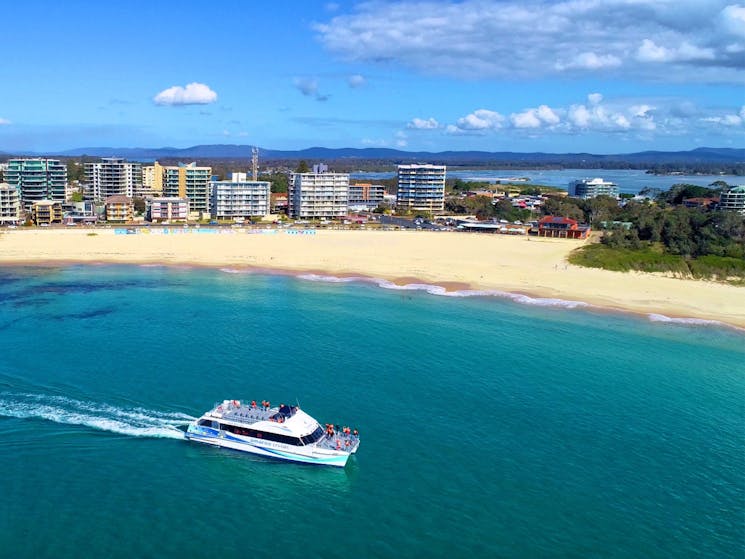 Whale watching cruise
Overview
Experience an unforgettable whale watching tour aboard the Amaroo. The Amaroo will carry you into the wonderful world of the majestic humpback whales, a world where dreams can come true. The…
Experience an unforgettable whale watching tour aboard the Amaroo. The Amaroo will carry you into the wonderful world of the majestic humpback whales, a world where dreams can come true.
The humpback whales are the most inquisitive and acrobatic of all the great whales. They love to leap out of the water, smash their huge tails and pectoral fins against the surface, and will often approach our boat for a closer look.
To see one of these gentle giants up close, or to see one leap completely clear of the water is an experience you will never forget.
An estimated 18,000 whales swam and played through our waters during 2013 and this year looks like being even bigger and better.
100 per cent Whale Guarantee
Amaroo Cruises offers a 100 per cent Whale Guarantee during the whale migration season (early June to late November). If no whales are sighted on your cruise then a full refund will be issued (conditions apply).
Read more
Read less