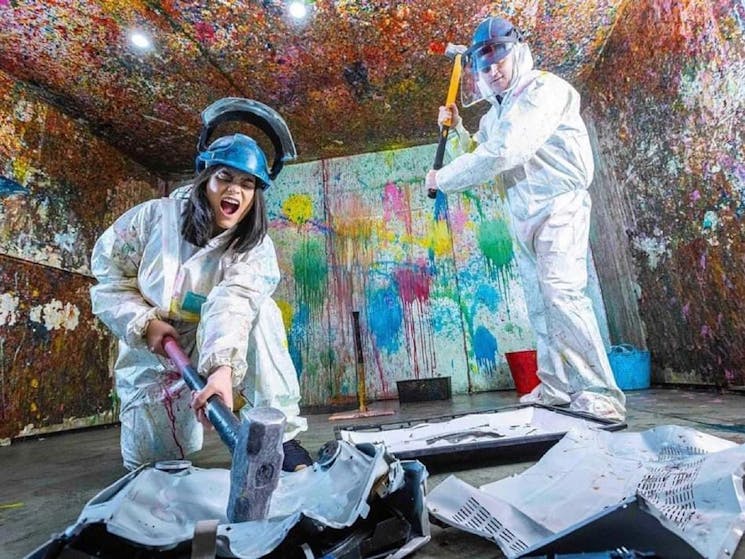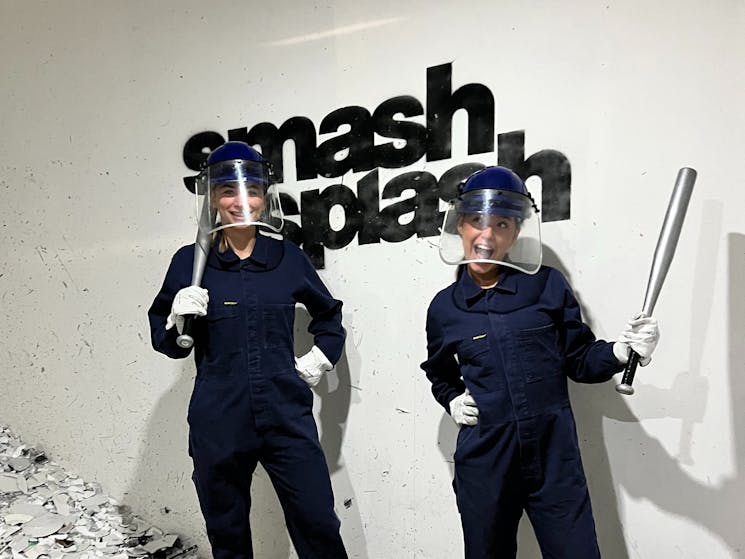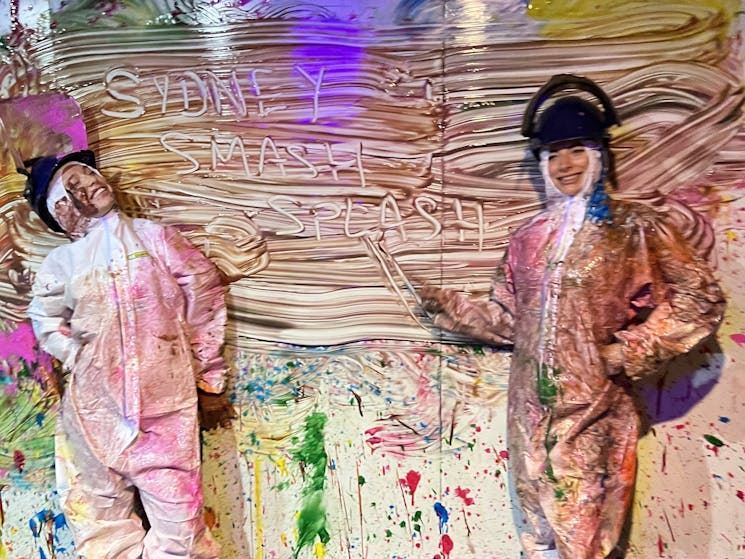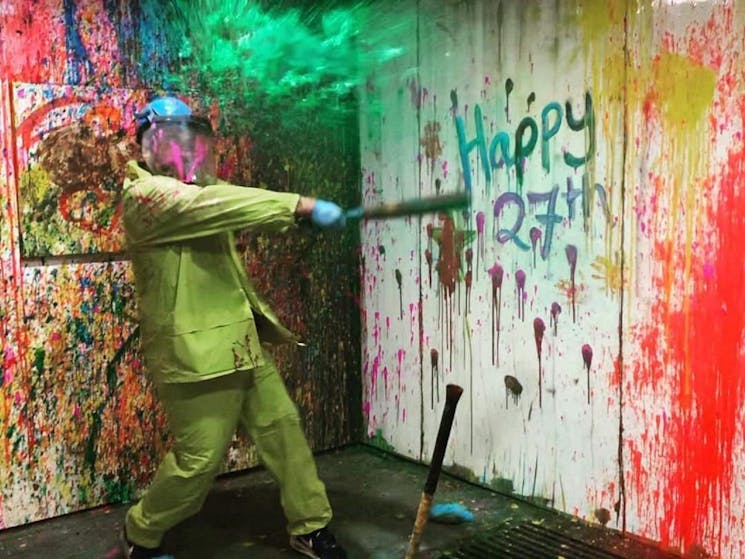 Smash Splash, Sydney
Overview
Smash Splash, in the suburb of Gladesville on Sydney's Lower North Shore, is a safe space to cut loose and find life balance by smashing stuff. The stress-busting outing features three rooms…
Smash Splash, in the suburb of Gladesville on Sydney's Lower North Shore, is a safe space to cut loose and find life balance by smashing stuff.
The stress-busting outing features three rooms designed to provide healthy and fun ways to let off a little steam. Or a lot. The Smash Room (ages 18+), where you take a baseball bat or sledgehammer and belt the hell out of a crate of crockery and glassware, plus additional items such as TVs, printers and phones for an extra cost. The Splash Room (ages 5+), where you crank up your favourite tunes and throw paint at walls with brushes, hands and balloons (you can also buy a canvas and create your own masterpiece of stress relief). And the Crash Room (ages 5+), where two competitive people dress in huge, padded outfits to shoot hoops, capture a flag and find a mystery ball among a sea of non-mystery balls.
Best enjoyed as a couple or a group, Smash Splash is a fun hen's or buck's night activity, and a cheap alternative to therapy.
All protective gear is provided. Just BYO pent-up frustrations
Read more
Read less
Disabled access available, contact operator for details.