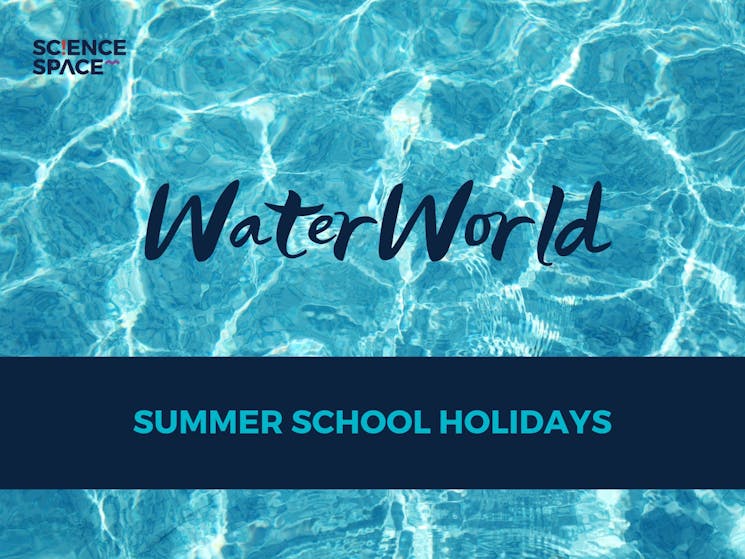 WATERWORLD - Science of Water Summer School Holidays
Monday 25 January 2021 to Tuesday 26 January 2021
Overview
Water is one of the most amazing things about Earth; without it, there would be no life! As we come into a La Niña summer with above-average levels of rainfall, what better time to turn our focus to…
Water is one of the most amazing things about Earth; without it, there would be no life! As we come into a La Niña summer with above-average levels of rainfall, what better time to turn our focus to the amazing life source, water.
The science of water is vast and complex, simple and fun and filled with seemingly endless amounts of facts you can feel. This summer, our school holiday theme is Waterworld, where they investigate all things water. You will take an in-depth look at this life-giving liquid and find out what makes it so special. From new shows to special features we are bringing you even more fun for the whole family and a great escape from the coming wet weather!
WaterWorld Science Holiday Camps for ages 6-12
The Science Centre's popular school holiday science camps are back with a splash this January as we embrace all things water. In line with our WaterWorld summer school holiday feature, our camps will take your children on a themed learning journey across a wide range of STEM topics letting them learn loads while having fun. Whether your child loves designing, building, coding, creating, or investigating there is something for everyone.
To avoid disappointment book early as all camps will sell out.