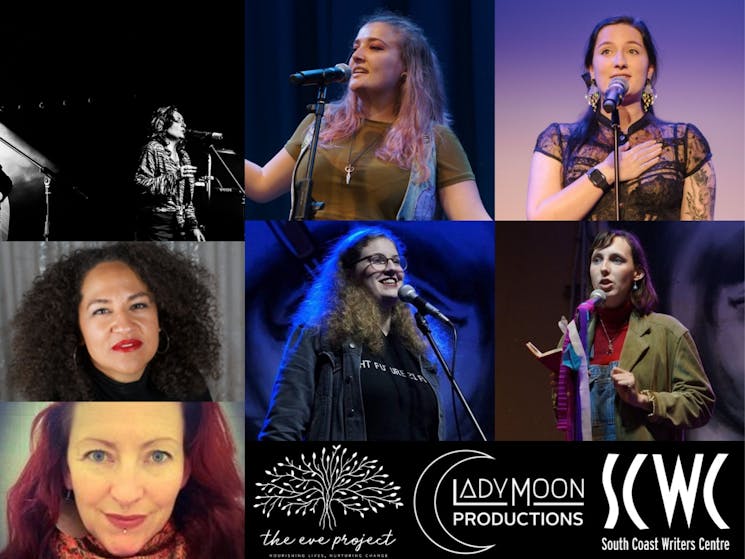 IWD - The Grand Dress
Saturday 06 March 2021
Overview
The South Coast Writers Centre and LadyMoon Productions are celebrating International Woman's Day with an array of local and talented acts and a fully-catered dinner. The evening will feature…
The South Coast Writers Centre and LadyMoon Productions are celebrating International Woman's Day with an array of local and talented acts and a fully-catered dinner.
The evening will feature entertainment from comedian and public speaker Malika, comic singer/songwriter Tia Wilson, spoken word poets Medusa's Daughters, and indie-folk trio Rare Birdz.
AUD40 of each ticket goes directly to catering partner The EVE Project AU. The EVE project is a not-for-profit organisation that exists to support, empower and equip female survivors of abuse.
Your MC for the evening, Shane Ladymoon, shall be donning her ballgown for the festivities, and encourages attendees to get dressed up as well!
Book just a couple of tickets or a whole table for your girlfriends. Door prize and raffle on the night.