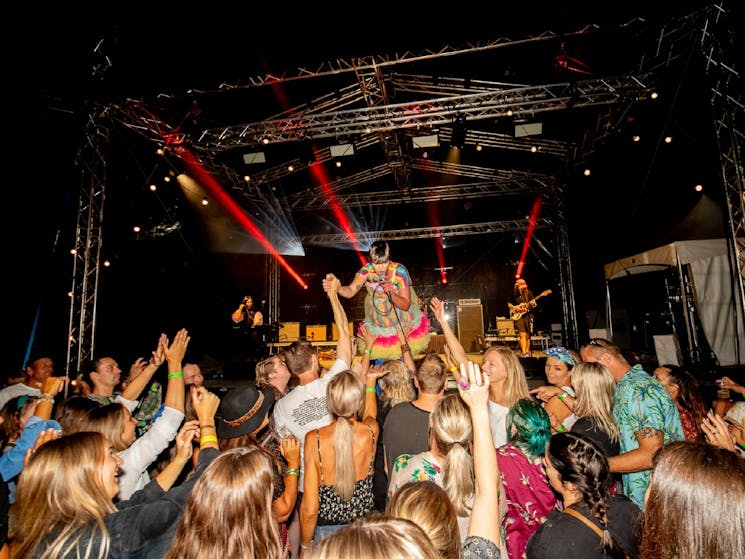 0

1
The Hidden Forest
Saturday 25 September 2021
Overview
2021 Line Up Announced! Something for Kate Tired Lion Ziggy Ramo Sahara Beck Charlie Collins & Bec Sandridge The highlight of Shellharbour's event calendar, The Hidden Forest music festival is a…
2021 Line Up Announced!
Something for Kate
Tired Lion
Ziggy Ramo
Sahara Beck
Charlie Collins &
Bec Sandridge
The highlight of Shellharbour's event calendar, The Hidden Forest music festival is a full day of delicious food, craft beer and wine, hand-made markets, relaxation and, of course, great music.
Tucked away in the magical woodland setting of Blackbutt Forrest, The Hidden Forest brings together a carefully crafted medley of local and nationally recognised artists that will have you grooving from day to night.