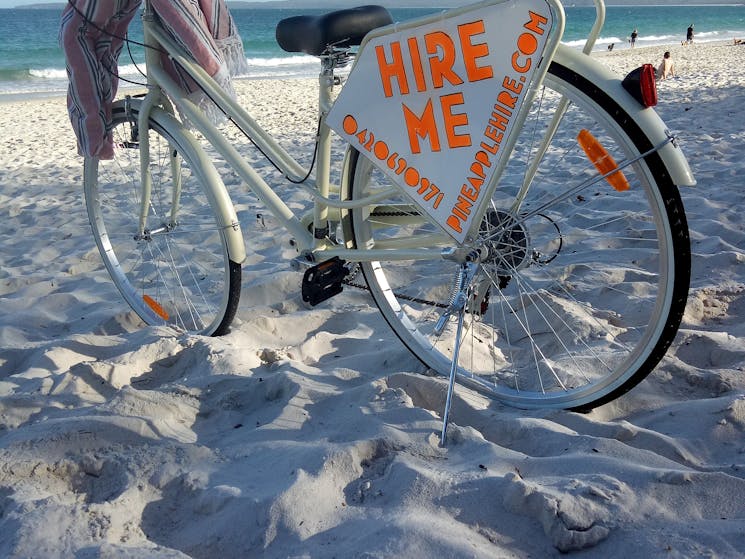 Pineapple Bike Hire
Overview
Are you on holidays looking for adventure? Would you like to Experience Jervis Bay like the locals. Come check out Pineapple bike hire right in the middle of beautifull Jervis bay, Vincentia. All…
Are you on holidays looking for adventure? Would you like to Experience Jervis Bay like the locals. Come check out Pineapple bike hire right in the middle of beautifull Jervis bay, Vincentia.
All flat paved flat bike paths! Well okay, nearly, apart from very minor incline bits which are cool bridges and lookouts, but otherwise it would be boring right? They offer tours and rentals and drop off at other cool biking locations which of course includes your holiday house.
Must do:
Hyams beach. Visit the famous beach claimed to have the whitest sand in the world along with over 20 other beaches. It's still quite white and worth it.
Huskisson. Hot beachy hub a great place for coffee/cake, wine/cheese, dolphin/whale, don't eat the last one you might be arrested but yes they do have awesome tours available. Cool kids playgrounds and boutique shops.