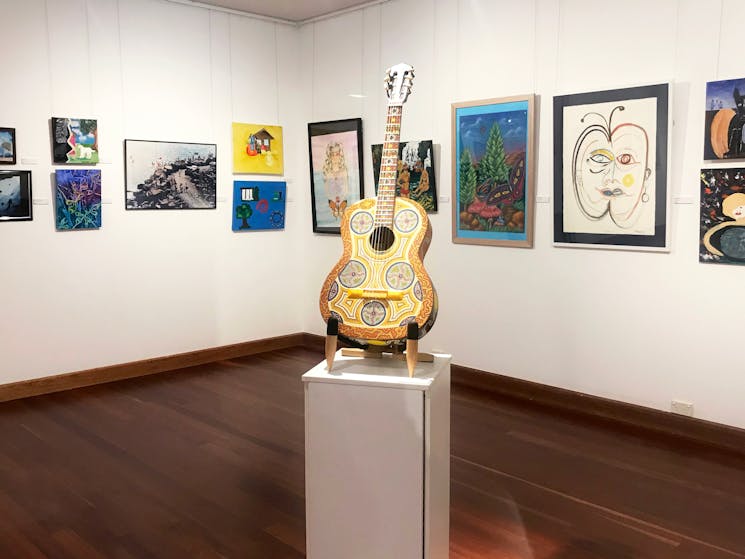 Shoalhaven Mental Health Fellowship Open Art Competition
Saturday 08 May 2021 to Saturday 05 June 2021 (BIENNIAL event)
Overview
Shoalhaven Mental Health Fellowship and Shoalhaven Health and Arts present a biennial open art competition that helps to raise awareness of mental health and illness in the Shoalhaven region. This…
Shoalhaven Mental Health Fellowship and Shoalhaven Health and Arts present a biennial open art competition that helps to raise awareness of mental health and illness in the Shoalhaven region.
This competition is open to all living in the Shoalhaven region regardless of having a mental illness or not. The aim is to reduce prejudice, discrimination and stigma in the community and create hope for persons with any mental health issues.
The theme for 2021 is 'Tuning In' be it to the planet, wildlife, people or things of significance.
Caters for people with sufficient mobility to climb a few steps but who would benefit from fixtures to aid balance. (This includes people using walking frames and mobility aids)
Caters for people who use a wheelchair.
Caters for people who are deaf or have hearing loss
Caters for people with high support needs who travel with a support person