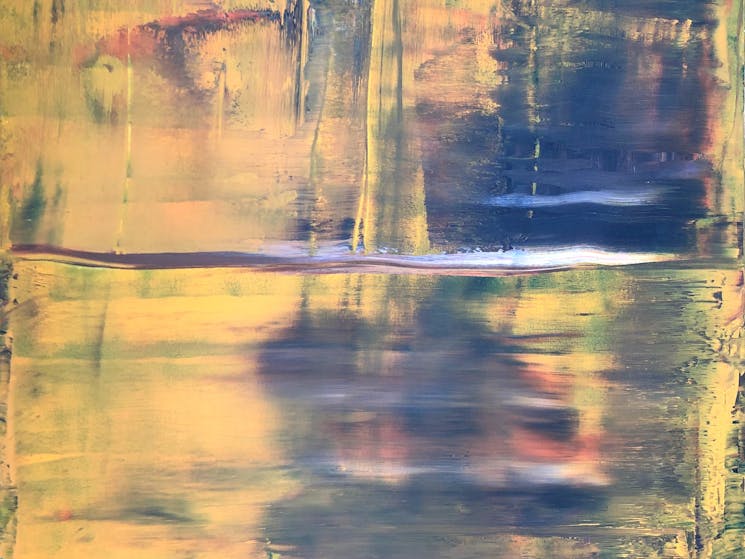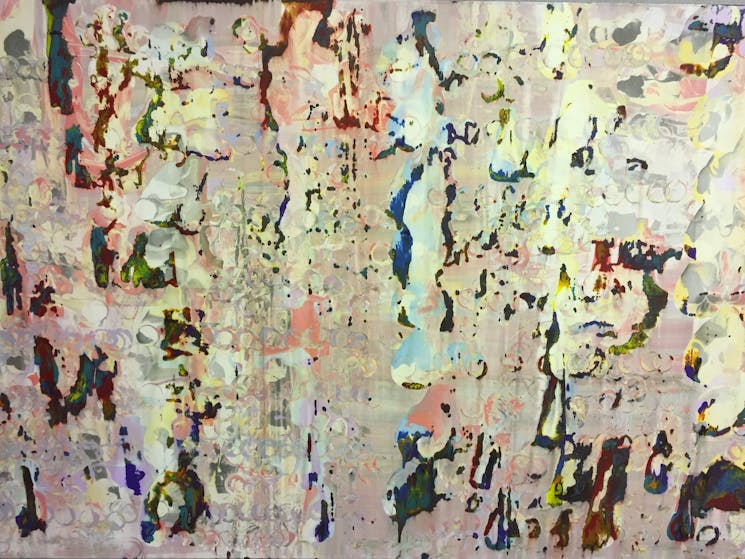 0

1
Shaken II, Bernard McGrath
Tuesday 11 August 2020 to Saturday 05 September 2020
Overview
Bernard McGrath discovered a passion for painting after undergoing deep brain stimulation to alleviate his Parkinson's symptoms. Previously a real estate agent, he now works compulsively in a range…
Bernard McGrath discovered a passion for painting after undergoing deep brain stimulation to alleviate his Parkinson's symptoms. Previously a real estate agent, he now works compulsively in a range of Abstract Expressionist styles.
To McGrath the process of painting is just as important as the finished product, and he works in a very physical manner, pouring and splashing paint on canvas, using brushes and palette knives but also unconventional materials like a garden hose and blow torch.
Shaken II presents a series of McGrath's recent works - brightly coloured paintings filled with movement and energy.
Caters for people with sufficient mobility to climb a few steps but who would benefit from fixtures to aid balance. (This includes people using walking frames and mobility aids)
Caters for people who use a wheelchair.
Caters for people who are deaf or have hearing loss
Caters for people with high support needs who travel with a support person