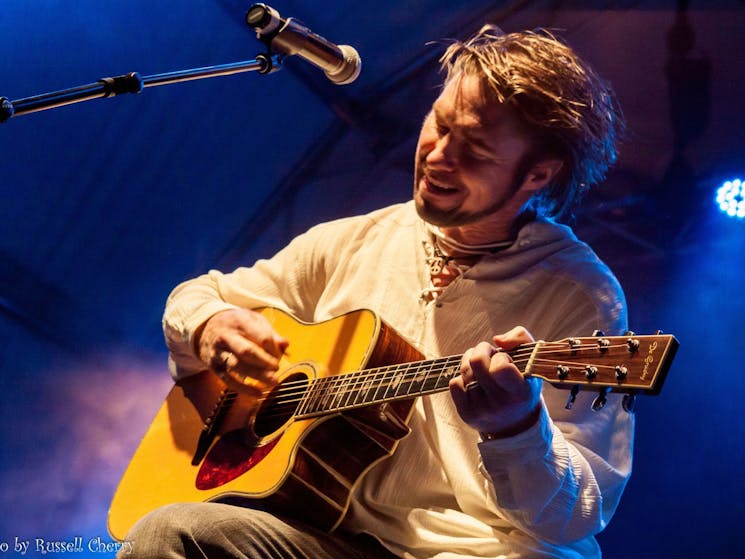 Remember the Days of Cat Stevens
Saturday 07 August 2021
Overview
Remember the days of Cat Stevens? The name brings back a thousand memories - dark eyes, a winning voice, and songs the whole world sang along to. Moonshadow, Wild World, Peace Train, Where Do the…
Remember the days of Cat Stevens? The name brings back a thousand memories - dark eyes, a winning voice, and songs the whole world sang along to. Moonshadow, Wild World, Peace Train, Where Do the Children Play, Father and Son, and Morning Has Broken have become bookmarks in their lives, deeply personal, as if they were written especially for them.
Re-live the voice of a generation, in a celebration of one of the most inspiring and prolific singer songwriters of their time. Darren Coggan, one of Australia's most exciting artists, sings these songs with remarkable authenticity.
Star of the critically acclaimed production, Peace Train The Cat Stevens Story, Darren Coggan, has spent the past ten years inspiring audiences with this critically acclaimed portrait. The show has appeared in the most prestigious theatres across Australia, including The Sydney Opera House Concert Hall and most recently playing to standing ovations in concert halls throughout the United Kingdom.
Get onboard the Peace Train and 'Remember The Days of Cat Stevens' as Darren Coggan traces the path of a man who never stopped wondering how to make the world a better place.